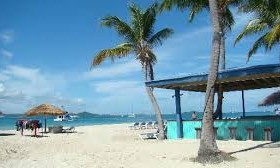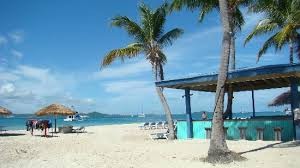 Palomino Beach is located 72km northwest of Santa Marta. It is a small village where most of the villagers earn their living through agriculture, handicrafts and fishing. The beach of Palomino is perfect for surfing with the world's highest coastal peak as backdrop.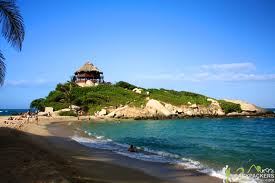 You can peacefully sit back and relax or drift down the beach and indulge in many outdoor activities.  If you are adventurous then go hiking through the nature to the waterfalls and the natural pools. Experience the wildlife adventures up the hills or go kayaking down the rivers.
Isla Verde a wide beach with soft sands and scenic view, located on the northeastern part of Puerto Rico. Easy to access, very close to the airport and has taxi drop off and pick up spot close to the beach making it convenient for the visitors. Isla Verde is a lively beach and famous among the younger crowd enjoying the Puerto Rican beach lifestyle.  This urban beach gives you a chance to surf in the beast waves with the locals. Snorkeling and diving in the clear water surrounded by stunning coral reefs and discovering tropical fish, is a lifetime experience.
If you are done with all the activities and looking for some food, that's a big task as you will be confused which one to choose from. There a large number of restaurants along the beach offering a variety of Puerto Rican food.
Santa Marta is a city in Columbia. It is the capital of the department of Magdalena.
Santa Marta beaches are among the best beaches in Columbia. Santa Marta beach is another exotic captivating beach where the rainforest meets the sea. You can indulge in countless activities like diving, adventure sports, bird watching or a historic city tour.