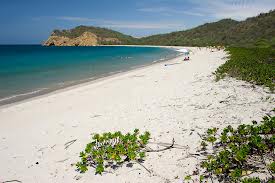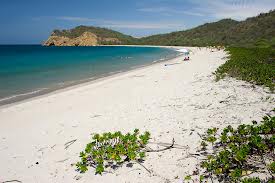 Los Fragile Ecuador- Don't miss the Ocean Views
If your are counting the beaches of Ecuador for your next holiday, don't forget to miss the Los Frailes, it is one of the most alluring and beautiful beach in Ecuador.  The beach is not so close to the town, so you can hire a taxi or car to reach at your destination. It is an restricted shore inside Machalilla National Park which needs gated access to pass through.
Beach Ecuador – Glance at the Beauty of Oceans
The outline of the beach can be assumed as moonly shaped which is spotted with wild flowers and is endorsed by stony walls and vegetation on the boundaries.While enjoying during scuba diving over the rocks at the base of the walls you will see a wide range of very small fancy fishes. Unfortunately there is no cafeteria, no umbrella, no shades even on the beach so, if you want to stay for more than three to four hours, make sure to carry a load of food along with you. The white sand in the beach has a steady slope into the water, so your little ones can enjoy in the lake without getting driven by the higher waves.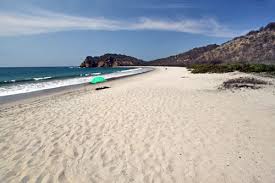 Beaches in Ecuador welcomes the tourists to enjoy all the type of activities they are looking for, beginning from fishing, sailing, scuba diving, paragliding,to trekking and many more. On the way to the top of north cliffs to numerous ward you can notice other solitary Los Frailes beaches and eye-catching high seas views. It is all quiet at Playa ecuador and is less overloaded with the inhabitants.