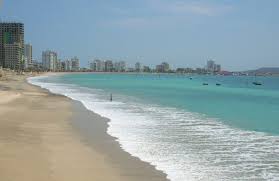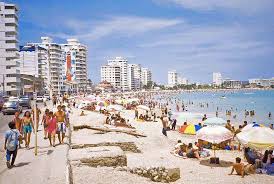 Salinas Beach Ecuador – Take it Easy!!
Salinas Beach Ecuador popularly known as "Little Miami Beach" is situated at Ecuador's western point, and is the biggest coastal resort. The richest point along with the highlighted news, that Ecuador is the prime location for real estate investors, beach lifestyle take it to the elite.
Well, the comments that came from the new visitors wandering around the Salina beach consistently lies over the box from awesome to horrible sometimes.
Points to Score the Best Beaches in Ecuador
Good and bad points always step-in when we talk about any matter, but best things always come first. Heading towards the pocket tag, Salina beach offers few luxuries at a very low cost, you just have to spend $6 -$8 for first-rate dinner. It's also a positive news for property buyers, as the amount for rich high towers will only spend $130,000 from your tiny pocket.
The beaches gets slightly crowded during peak season and holiday weekends. At the time of hightide the seashore space reduces in depth extremely, and portable canvas and umbrella too adjacent to the water need to pull back again.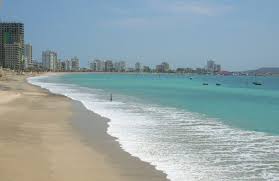 Counting with the Best beach in Ecuador, Salina's beach serves lot of water sports activities, including banana raft for kids, Jet ski is famous motorized recreational activity, that is always loved by the youth. Para Sailing and Water Skiing are the new inclusions in the beach.
Surely, to say Salinas resort is absolutely a great deal, but only prefer this beach if you are able to deal with jam-packed beaches, bland food choices and nothing but weed seeds breathing down the road in the off season. Ecuador really does have everything right from the odd villages to modern cities, Amazon basin, Andes Mountain and dazzling islands.