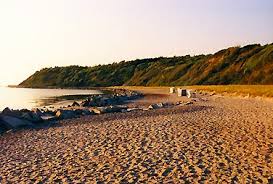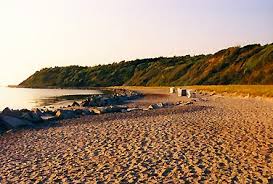 Popularly known as the sunniest places with full-sun most of the day, Hiddensee island is also known as 'a sweet little isle'. The beach not just has sandy stretches, but has salt marshes and craggy cliffs. It's boundary is beautified with pine trees giving great scope for photography and relaxation. The beach witnesses open sun, while you may also enjoy the shade at the edges. The long coastline gives a lot of space for walk, sports, fun with family and friends, and setting up camps. The beach possesses incomparable tranquility making it grow popular as one of the best beaches of Germany.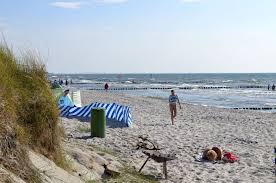 Hiddensee isn't just a combination of sand and sea-water, but is also known to be a breeding-ground for various species of birds that fear extinction. You would be amazed to find geese ducks, little tern, and waders around the trees.
Hiddensee beach has various amazing options to stay by the side of the beach. There are numerous hotels and resorts that arrange for mouth-lingering sea-food and comfortable stay. The smoked and fried local fish is a famous dish to be tried while you check out Hiddensee. The island also grows sea-buckthorn, which is used as an exotic shrub in some food-dishes. There are numerous places to stay in Hiddensee , relax, try hands on photography, enjoy water-sports, and witness some great breeds of birds, making it surely one among the best beaches on the Hiddensee Island.