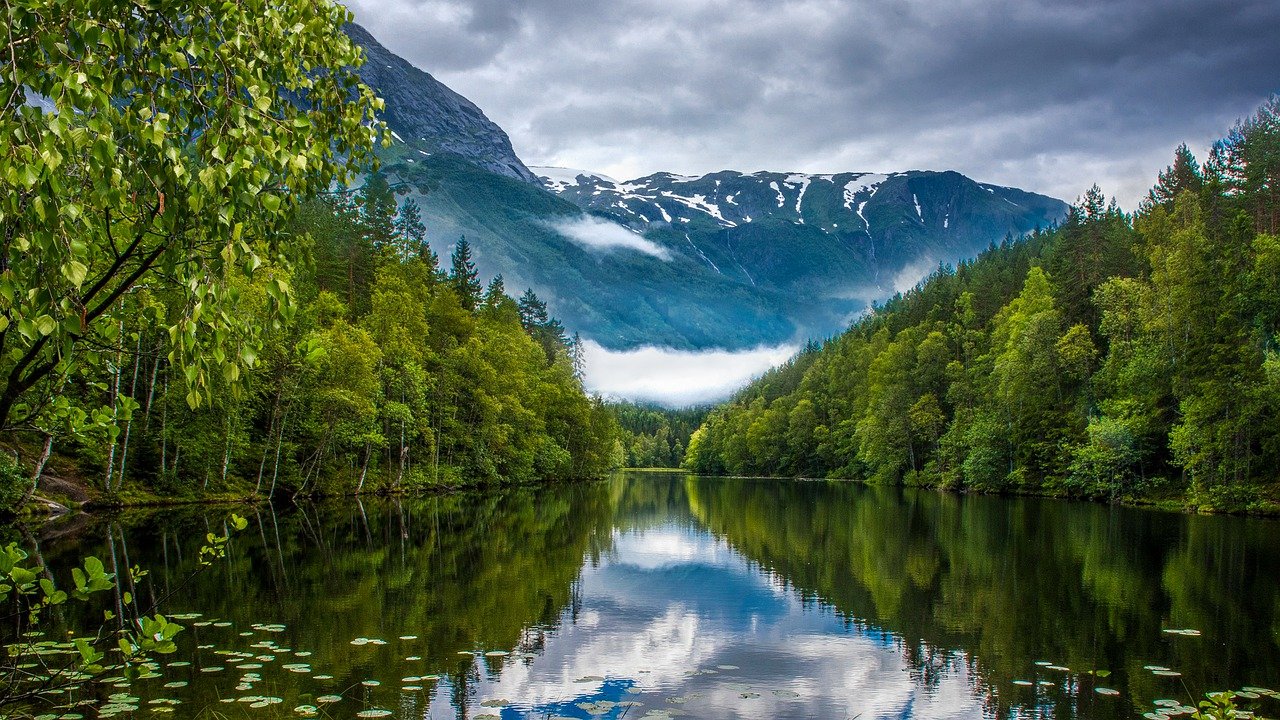 You simply cannot talk about Iceland without mentioning the countless stunning beaches there. If you're planning a visit, then stick along to read about the top 5 beaches in Iceland that are absolutely awaiting your arrival. Make sure to have them on the top of your itinerary.
Diamond Beach
The Diamond beach gets its name from the huge chunks of ice that wash up open the shore from the lagoon close by. These rock formations resemble big pieces of raw, uncut diamonds and thus the name Diamond beach. This beach is almost always full with visitors because of its unique appearance. After all. Where else can you get to see a diamond studded beach. Occasionally one gets to see seals swimming or simply chilling on the shore. It sure is a mesmerizing site and so this beach tops the list of must-visit beaches in Iceland.
Back Sand Beach
This beach will make you feel like you're in a different world altogether. As the name suggests, the sand on this beach is a sombre black colour, giving the place a very majestic feel. The sand gets its deep black colour from volcanic ash that is mixed with the sand particles. Tourists like this beach for its uniqueness and many of them even carry a bottle full of black sand back home with them as a souvenir of their memorable vacation in Iceland. Since the waves can be a bit unruly here, it is best to check the weather before planning a visit. Also remember to carry essential supplies such as a tent, extra pair of warm clothes, your own supply of food and beverages, etc.
Nautholsvik Beach
Nautholsvik, may be a tough name to pronounce but is a pleasant change from the other beaches in Iceland that are left to be ruled by nature. This beach is a main tourist attraction because it has been designed as a resort. There are many luxury facilities such as hot tubs, a large sauna spa, volleyball area, a deluxe restaurant, etc. But what steals the show is that geothermal thermal technology is used to warm the ocean waters itself. So you can really get a full-fledged spa and resort experience. It is totally worth the money and first time visitors almost always plan another trip back here.
Stokksnes Beach
While the Nautholsvik beach is for adventure and luxury experience lovers, the Stokksnes beach is for those looking for some peace and quiet away from the hustle and bustle of the main city. This beach is secluded and does not get a lot of visitors. There may not be much to do here but there is an abundance of scenic beauty that will leave you star-struck in the true sense of the words. The beach lets you experience the larger than life view of a giant mountain meeting the sea. The sand here is black in colour creating a sense of deep, mystical and definitely magical feeling. It is famous for the Northern Lights that shine brighter on the black sand. There is a small entry fee for the beach but it is nothing compared to the serene experience that you get there.
Ytri-Tunga Beach
Not many people choose to visit the Ytri-Tunga beach but we still like to include it in our list for those who wish to get one step closer to nature. If you choose to tour Iceland in a campervan, then do visit here. What sets this beach apart from others is the fact that is doesn't just have sand on the shore but a little vegetation of wild grass too, giving it a golden look from far away. There are small dune-like sandy structures with grass that are often seen to be the resting place for playful little seals. It gives you a very forest and lake kind of feel which is appreciated by nature-lovers.
Iceland has so much more to offer but beaches are indeed its true crowning glory. A little tip for the water babies here: Iceland has beaches with different coloured sands so make sure to take home samples with you to decorate your showcase with the lovely kaleidoscope of colours.