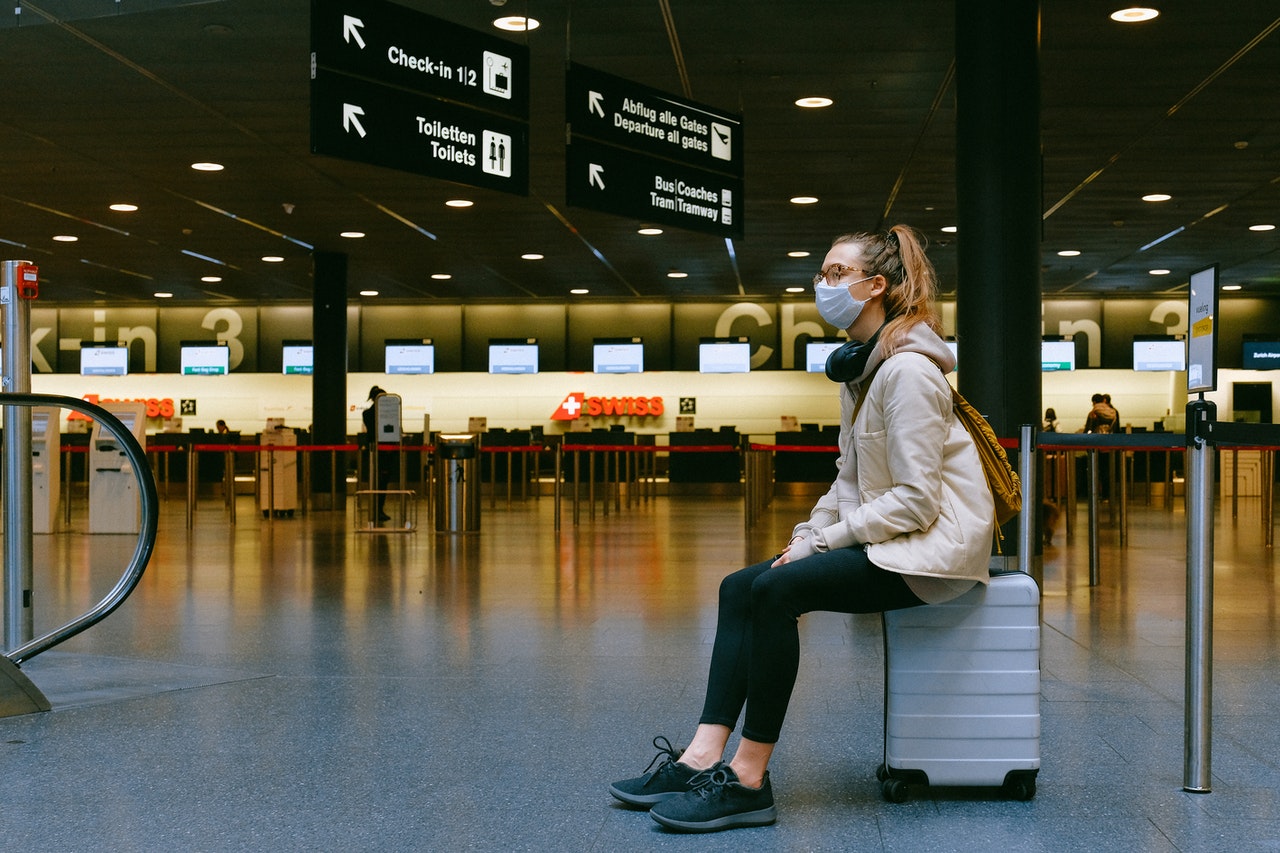 Tips to travel safely during COVID-19 pandemic in 2021
The one year long COVID-19 pandemic has definitely bored the hell out everyone. Being forced to stay at home with no outings, no social life and a constant fear of catching the virus had driven half of us mad already. That's how everyone globally has spent their 2020. But 2021 brought in new hope. The effects of the virus had started to mellow down, lockdowns were being relaxed and people started looking forward to normalcy. If you're planning to travel safely during COVID-19 pandemic in 2021, then we will discuss a few important tips to help make your journey safe.
After a year-long stay at home, people desperately started planning vacations or short trips either domestically or internationally. Some people living away from home had to go back; others had to travel for work or an emergency. The situation may have mellowed down but utmost precautions still need to be taken.
1. Do your research
— The first and most important thing to find out is whether the destination you wish to go to is open for travel. Call up, make enquiries and find out if there are flights open to that place.
— Also, every country, state or even city has their own set of rules for the COVID-19 pandemic part 2 in 2021. You need to check with the authorities so you don't end up breaking any of those rules by mistake.
— Find out the documents you need to submit before the travel. That way, last minute hassle can be avoided.
2. Focus on your own health
— In order to travel safely during COVID-19 pandemic, the most important concern is being vaccinated. Are you vaccinated? If the vaccine is available in your country/state, then it is best to get vaccinated before you travel anywhere.
— Check for any other illnesses or health issues. Do not ignore them no matter how minor they may seem at the time. Even a basic cold or cough may get you in trouble with authorities, for starters, at the same time, you may also then be vulnerable to catch other infections.
— If you are an older adult or living with one or more, then there is a higher chances of catching the COVID-19 virus even without symptoms. If that's the case, then travel is best skipped, honestly.
— Carry a sufficient supply of your regular and emergency medication with you to ensure health safety during the travel.
3. Safety during travel
— You will have to get yourself tested before and after the travel. Some countries exempt vaccinated people from this rule, for which you will have to submit the same reports. If unvaccinated, however, then tests are mandatory so be prepared for that.
— The basics apply here more strictly of course. Wear a well-fitting mask, carry a sanitizer in your hand luggage, and try to maintain a 6 feet distance from people around you.
— Touching around unnecessarily cannot really be avoided, so wear a pair of good quality gloves that will prevent direct contact with skin.
— Avoid eating or drinking during the travel. That way you won't have to take off your mask at all.
— Use disinfectant wipes or a touch pen if you have to press buttons or touch open surfaces.
4. After reaching the destination
— If you're going to be staying at a hotel, then make sure it is one that is following COVID-19 safety guidelines.
— Spray all the surfaces in your hotel room including the bed, door knobs, taps, cupboard, etc. with a surface disinfectant.
— Wash up well as soon as you are in your own private comfort. Take a shower in fact.
— Keep the sanitizer handy at all times.
Follow the same instructions/tips while travelling back as well.
All the tips mentioned here are simply precautionary measures. Make sure you know perfectly well how to pack a suitcase for safe travel. But if it isn't absolutely essential for you travel to get to someplace, then we suggest you put the plan on hold for a few more months until the situation gets better. After all, safety should always come first. Since the COVID-19 virus is new for the entire world, we never know what may suddenly pop up. Travel only when absolutely necessary or in an emergency. Vacation is best avoided at this time. We've waited for so long, a little more won't do any harm for sure. Stay safe everyone.