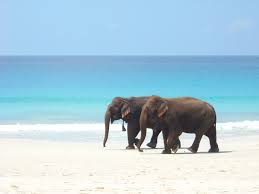 Radhanagar Beach-Time magazine ranked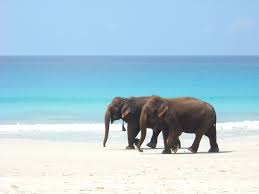 Whenever anyone talks about the best beaches in India, the first two options that pop in almost any man's mind are- Goa and Andaman! Both have their set of numerous beaches and each rank in different positions in personal choices of travellers. The beaches of Havelock Islands of Andaman appear in the top of majority of these lists, without any doubt. This Beach is a great favourite of a lot of travellers and it has been growing in popularity over the years. Beaches on the Havelock Islands are numbered and the Radhanagar Beach is number 7. In the year 2004, Time magazine ranked it as the Best Beach in the whole of Asia.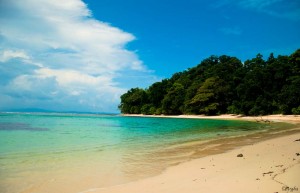 The best thing about this beach in the Andaman island of India is the sheer variety it offers to its travellers. While sports lovers are free to play on the beach, those seeking adventure can go scuba diving, snorkelling or swimming. The sea is calm and the island is hardly more than 2 km long and about 30 to 40 meters in extent. This allows great opportunity for exploration walks or soothing trots with your feet being touched by the calm waves. Like most Andaman beaches, there are some great coffee shops and restaurants at the this beach too, allowing friends and families to sit and spend some quality time together. One of the most popular island in India, Havelock is also very popular among couples since there aren't too many to disturb their privacy here.