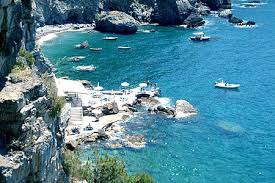 Warm colours are the first thing you will notice once you catch the first glimpse of the Amalfi coast in the small town of Positano, Italy. Located on the southern coastline of the Sorrentine Peninsula, the Amalfi coast, Italy is a popular tourist beach destination and a great weekend stay away from the bustle of the cities for the locals. The clear skies, deep blue crystal waters are in stark contrast to the green hills around and the colour-splashed town nestled in the arms of nature.
Places to visit in Amalfi Coast, Italy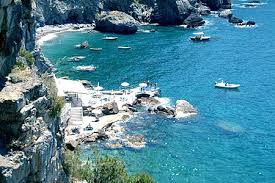 The Amalfi coast considered a World heritage Site by the UNESCO because of it's historic importance and this is the reason why numerous history buffs as well as architecture students find themselves being in the town of Positano, taking in the stories each and every monument has to tell. Positano Amalfi features among the top ten places to see in Italy. The lookout towers, Cathedral of St. Andrew, Basilica del Crocifisso, Capuchin Convent are some of the famous places to visit. Apart from these there are also scores of other churches and memorials which depict the changing architecture, local beliefs and life of the locals.
Things to do in Amalfi, Sorrento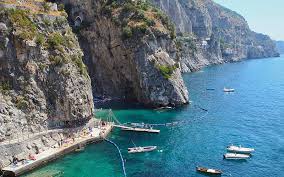 Amalfi beach is a part of Positano, Italy where the summers are warm and winters are mild making it a pleasant place to visit all round the year. This quaint town has a sun-kissed look all the time and provides excellent conditions for tours, hikes and boat tours. You can hire a boat, take walking trios along the coast, go clubbing at the many nightclubs, explore the nearby towns or simply relax in the rustic glory of the region. The Amalfi coast beaches are host to numerous tourists from all over the world and are among the best beaches in Italy.