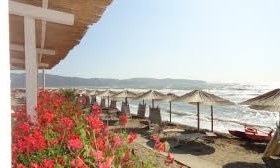 Tuscany bay, Italy is generally visited for the pleasures of the country-side but it also has more than two hundred miles of coastline with numerous beaches. Portrayed in many movies and made famous in popular culture, Tuscany is a popular tourist destination for anyone wishing to explore the raw Italian country along with beach experience. The Tuscany coast houses different kinds of beaches such as sandy, pebbly and so on.
Places to visit in Tuscany Bay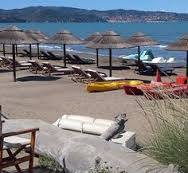 Tuscany is often regarded to house the top beaches in Italy. Though strong currents and cold winters discourage tourists from visiting the beaches for a better part of the year, summers are a treat here! With warm sun baking the soft sand, the clear waters shimmering and the town bustling with life and colour, Tuscany beaches provide for an ideal holiday. Top Tuscany beaches include Versilia, Pisa, Livorno, Grosseto, Antignano, etc. Public transport is easily available to reach the beaches except some remote ones where you have to walk.
Things to do in Tuscany bay Beach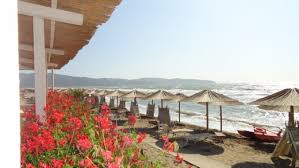 Among the places to see in Italy, Tuscany is listed among the top five by most travelogues. In the region of Italy's best beaches, the current is strong in some areas and you have to be careful not to wander too far in to the ocean unsupervised. However, other areas have shallow waters which are safer for kids. You can bring your towels and umbrellas if you want a bit of sunbathing. Beach chairs are available for hire, too. The tows have old churches, villas and other places of interest if you want to do touristy stuff. The region is dotted with restaurants and pubs which have authentic Italian cuisine for you to gorge on. There are number of museums too such as Civic Museum, Uffizi gallery, Academia Gallery for those interested in history. Apart from sightseeing,  you can hire bikes for hiking along the coast, go wine-tasting, take cooking classes, indulge in thermal baths for relaxation and shop till you drop in the small markets. Take a week off and visit Tuscany to drink in the beauty of country and the charisma of the small beach towns.