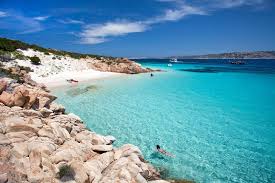 Italy is not considered famous for its beaches. Food, wine, art, architecture attract tourists from all over the world all year round but beaches are often littered with people sunbathing on chairs and under umbrellas, only lazing around. Most of them stay at the high-end resorts with access to private beaches. However, not all beaches are expensive or only visited by the 'trashy' young crowd. To admire the charming towns, sun-kissed beaches and warm waters, one has to live among the locals and experience original country life. This is exactly what Sardinia has to offer.
What to see in Sardinia, Italy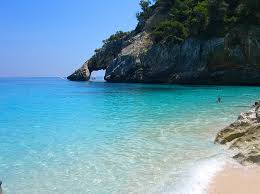 The best beaches in Sardinia are unspoilt by modern commercialism and renowned for its golden beaches and azure deep blue sea. The top Sardinia beaches include Costa Smeralda Sardinia, Pittulongu, San Teodoro, Santa Teresa, Costa Verde, Costa Rei and Cagliari. Terrain varies from north to south and east to west but what remains intact are the white sandy beaches and the turquoise ocean, making them a perfect weekend getaway. Alghero, Sardinia is a famous town along the coast, known widely for its centuries-old culture and lifestyle. Top places to see are Alghero cathedral, Madonna del Santo Rosario,  Neptune's Grotto, Capo Caccia and Porto Conte. Alghero beach is known for being a dreamy beach, with miles of coastline, unexplored coves and niches, lush vegetation lining the white beach and the vast open ocean continuously signaling that life and nature continues.
Things to do in Sardinia beach
Sardinia beaches are usually coveted by travelers to relax and get a nice tan but for the outdoor ones, a good range of sports are available during summer such as water-skiing, surfing, kite-surfing and sailing. Hiking, walking tours, food and wine tours, biking and exploring the country along with the coasts are the popular activities which you can indulge in to bide your time. Summers are the best time o visit Sardinia to experience the enthralling glory of nude Italy.