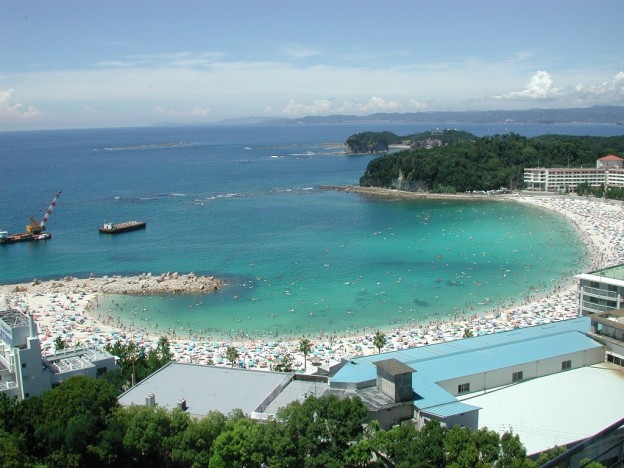 Shirahama Beach-Japanese Beauty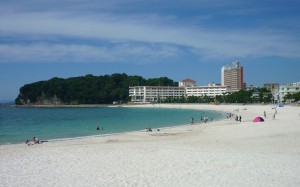 Japan is a country known for its incredible cuisine and enriched culture. It is an island nation located in East Asia of the Pacific Ocean and is considered as one of the best countries to visit in the world. Situated in the town of Nishimuro District, Shirahama beach is known to be the one of the most beautiful places in Japan.
It is a white sand beach popular for its great surfing and swimming environment, which begins in July and ends in August. Stretched along a coastline of 800 meters, this unbelievably scenic Japan beach will relax your senses with its pleasant conditions and the occasional hot springs.
The Shirahama Onsen is filled with "Matsu", a Japanese pine tree known for its beautiful structure and greenery. The morning hours on this beach is filled with solitude and freshness, to give you your privacy. As the day moves ahead, more and more people are driven towards its beauty and magnificent looks. It is a true Japanese Beauty.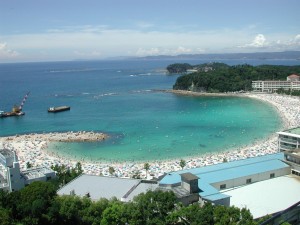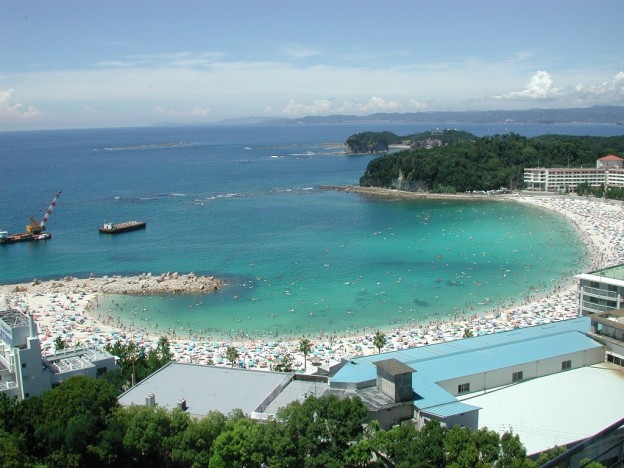 It is almost 4 kilometers from the outskirts of the city Shimoda, which you can cover easily via any transport service. With a 10 minute bus service from Shimonda station, you can reach this picturesque beach with ease to enjoy nature's true creation.
The sunshine falling on this beach's clear water and the cool breeze propelling through your hair, will rejuvenate your soul. This is considered as one of the best beaches in Japan and can be your next ultimate vacation destination.