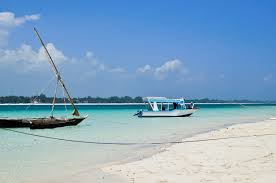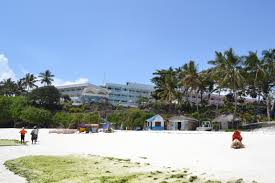 Mombasa beach and specially its location along the Indian Ocean has made it exceptionally amazing place for the beaches. Mombasa has some of the finest and amazing marine life, luxurious hotel in the world class standards and a very friendly atmosphere. Some of the other interesting scenery and fun facts about Mombasa includes,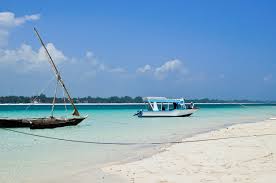 Beaches in Mombasa boasts of being one of the best beaches in Kenya.The place offers some of the best and unique beaches for every activity.
English point beach is considered to be the best beach for swimming and is located in Mkomani near Mombasa.
Nyali beaches are best for walking along the beach as it has nice gravel and fine sand. The water of the beach however is a little polluted as it is more nearer to the busy town.
Bamburi beach has everything one may look for, which includes, excellent and fine sand, clear and blue water and lines of top and world class resorts and hotels. It is considered to one of the best beaches in Mombasa.
Tiwi beach is located in the south coast of Mombasa and although it is a great beach, it is not congested and populated like Bamburi beach. There are cafes and hotels under the shades of palm trees from where you can enjoy both sea foods and sea views. At low tides you can swim as well as enjoy the fishes and sea urchins.
Diani beach is another excellent beach with a lot of water activities and events takes place. There are bars in the beach under the swaying palm trees from where you can enjoy a nice little Mombasa holiday.