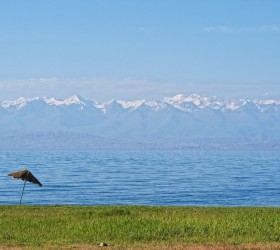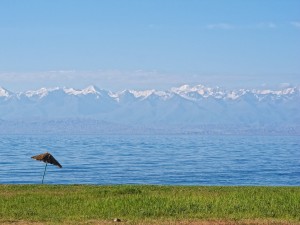 Tamchy is a small town in the central Asian country Kyrgyzstan. It is located in the IssykKul Province and is known for one of the finest Kyrgyzstan beaches. Hordes of native people and Russian tourists search for a serene beach destination and often they land up in Tamchy.
Tamchy beach located on the north shore of IssykKul is ideal for any family vacation. People love this virgin beach for its low popularity. Being located in small town this beach is not so developed with recent amenities. Its clean serene view is the main attraction for any tourists. Pleasant water will fascinate you to dive in. You can swim safely and take a walk along one of the Kyrgyzstan best beaches for fresh breath. Other activities that drag the visitors over the years are pedal boats, jet skiing and exciting high ride on parachute from the boat.  Young hikers prefer to hike mountains in the northern part of the town. You can only get Central Asian cuisines at the beach cafes. Some small restaurants also serve typical Russian dishes. Vegetarian plates are quite popular in this beach. Most of the small houses in the village offer homestay at a very minimal charge. Few hotels are there but offer no extra comforts.
Places to visit at Tamchy Beach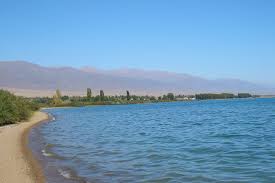 Besides the beach, there is a mosque to visit at Manas. An ancient monument and a local museum that often catch the attention of the visitors. Tourists also visit a Russian cemetery which is to the north of the town.
How to reach Tamchy
To reach Tamchy beach you can minibus from Bishkek. It will drop you at Manas and from there you can walk a mile to reach any house providing accommodation. Passenger vans are also run between Bishkek and Tamchy but that will be more expensive. The airport is not too far where tourists land and hire a car to reach one of the quiet and simple beaches in Kyrgyzstan.