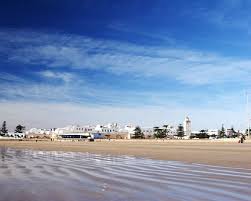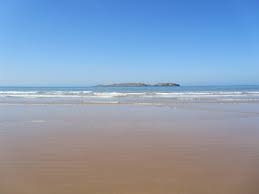 Essaouira beach destination is one of the best beaches in Morocco. It is located in Essaouira, a small coastal town in Morocco. Essaouira, this is the answer of many people when we ask what to see in Morocco.
This beach has nice winds that will refresh you. Essaouira get wind throughout the year like any other best beach in Morocco. Essaouira is lacking with beach lounging, the wind is the main reason for this.
Essaouira is one of the best beaches in Morocco, what to see in Essaouira is its sand city beach which is used as a park. This sand city beach is well used by the joggers and footballers of the area. Strollers are also coming regularly.
The big hotels on the sea front are a good option for sunbathers. They are arranging pool facilities also. The accommodation is mainly targeting the swimmers and sunbathers.
The streets nearby the beach have a lot of shops and art galleries, which are colourful and attract souvenir collectors.
Beside these beach and shops, there is a good port nearby, which is a good fishing centre. You can see many fishermen with their nets working hard here.
The main tourist season is the last of the month June. That time there will be an annual world music festival will be here, which is an amazing event. The name of the festival is Gnaoua ET Musiques du Monde which will promote the best Moroccan talent with other international Stars.
This beach is one among the best Morocco beaches. By visiting this you have an advantage that many historic places are nearby, so you can see more places in a single visit.