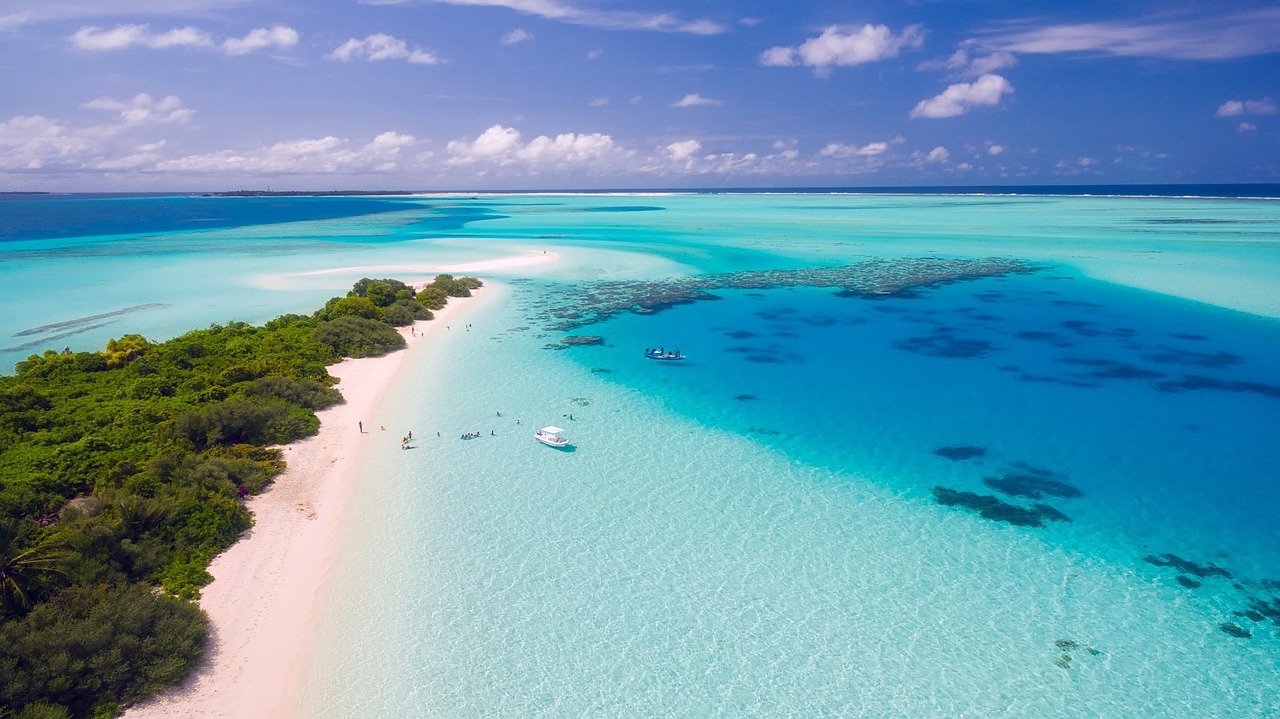 Top 5 Beaches in Maldives
Sparkling blue water and white sand; a serene ambience that exudes romance- Maldives is picture perfect and seems like it is straight out of a fairy tale. If you a beach person, Maldives is one of the best destinations for you. The luxurious amenities together with the natural beauty, make the islands a dream destination for many people. There are many different beaches in Maldives. If you are on a vacation here, you will witness a wide variety in the types of beaches sprawling around in every direction. Here we have listed five such beaches which you must visit while in Maldives.
Fihalhohi Island Beach
The island beach is characterized by the crystal-clear water and the stunning house reefs around it. You can go snorkeling here and discover exotic marine life. The place is located at the southern most rim of Atoll. You can easily reach the island from Male on a speedboat in thirty minutes. The clean and calm water and the rugged beauty of the reefs together make it a place you must visit.
Bikini beach
One of the most popular beaches in Maldives is the Bikini Beach. As the name suggests, it is the only public beach in Maldives where you can wear a bikini. The beach is located on Rosdhoo Islands. It is a huge beach with breath-taking exotic beauty, palm trees and sunbeds. It is the perfect spot to enjoy sunbathing with your partner and cuddle on a romantic holiday. You can take a speedboat and reach this island in an hour. The beach is also known for Villas in Maldives and great restaurants offering authentic regional cuisines.
Bioluminescent beach
Have you come across pictures of dark beaches with bright bioluminescent particles in the waves at night? They look like millions of fairy light. One of the main beaches in Maldives is the bioluminescent beach. These glowing beaches are located in Vaadhoo and Mudhdoo islands. It is believed that this natural phenomenon is caused by sea planktons causing the beach to emit a bright blue light at night. The phenomena is breath-taking and once in a lifetime experience. It is like looking at the stars kissing the sand.
Hulhumale beach
If you are on a vacation to Maldives and looking to rejuvenate, the Hulhumale beach is the best destination. You can sunbathe watching the pristine blue ocean ahead of you. It is the perfect holiday for couples with crystal clear blue water and white sand. The beach is located in Kaafu Atoll and one of the best places for various water sports and experiences. However, it is not the best place to flaunt your bikini, being in the Islamic regions of Maldives. Hence, though it is a beautiful place, you have to be properly dressed to enjoy the location happily.
Kurumba beach
The Kurumba beach is located 15 miles from the Velana International Airport. It is also 20 minutes' drive from Male. From scuba diving to many other fun and entertaining activities, the beach gives you all types of experience. You can even enjoy Veli spa on a romantic weekend. The beach has many beautiful villas and resorts for a calm stay. You can simply enjoy the beach and view and have a relaxing holiday while you are here.
Maldives have become one of the most popular destination this day. Many look forward to visiting this island country because of the breath-taking beauty of the place. InterContinental Maldives have many hotels and resorts to provide luxurious accommodation and make your stay even more memorable while you visit all these fabulous beaches.