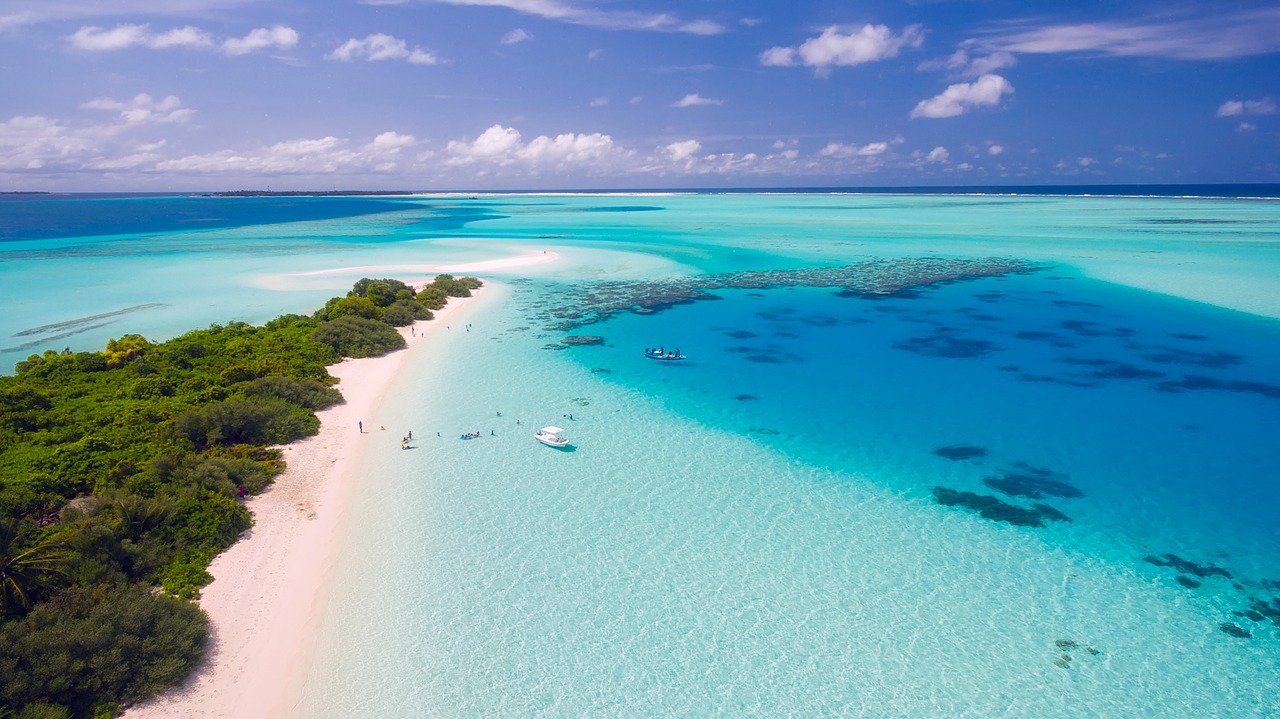 5 Reasons why the Maldives is a popular tourist destination?
The Republic of Maldives is an archipelagic state located in the Indian ocean. It has a chain of 26 atolls and is a diverse country in terms of land distribution. These atolls are made of sandbars and coral reefs. The country has a tropical monsoon climate. But the reason it is so beloved for visitors is because of its beaches and scenic coastlines. Also, visitors don't need a pre-arrival visa, irrespective of the country of origin. They only need a valid passport and proof of onward travel. Apart from the ease of travel, here are some reasons why the Maldives is a popular tourist destination.
Beaches
The Maldives has a lot of beaches because it has multiple atolls. Atolls are islands made of coral reefs and this gives the Maldives a lot of coastal spots. The sandy white beaches flank turquoise waters and provide a picturesque setting. This is why it is so popular with couples or honeymooners who want to enjoy some private romantic moments. The beaches in Maldives are usually less crowded and very clean. The ocean is calm and it is quite a treat to wake up to the water lapping the shores. Visitors can enjoy a calm picnic or simply watch the sunset.
Reefs and marine life
One can dive into the ocean and explore the coral reefs. You can take diving lessons or go snorkeling as these reefs are teeming with marine life. Barracudas, sea turtles, manta rays and tropical fish can be found as you explore the clear waters. Kuda Huraa is a popular snorkeling site with warm waters. Visitors can get into the water without wetsuits and explore the vibrant underwater reefs.
Unique culture and cuisine
The Maldives is famous for its vibrant culture which is very unique from other countries. Attend a local performance of Bodu Beru – a local folk dance that can be seen on beaches. Get on the Dhoni – a local boating vessel to experience the ocean. The culture is influenced by visitors that stepped on these islands over the ages. These assimilated influences in turn created a culture like no other. Indian, Malaysian, Persian and African influences can still be seen in Maldivian culture. Song and music are a great way to see the unique culture. If you take a holiday through a Maldives package, then the service providers may include cultural performances for visitors to enjoy. The cuisine includes interesting dishes such as the Maldivian curry, fish soup and dry fish snacks. Ingredients such as rice, coconut, curry leaves, lime and chili, show South Asian influences.
Accommodation experience
Maldivian tourism has grown rapidly and a lot of hotels, resorts and accommodations have sprung up. These are usually near the water and are quite attractive to those who want to be near the ocean. One of the most loved accommodations is the huts or cottages that are built over the water on stilts. These are private cottages, offering privacy and mesmerizing views.
Water sports
Because the Maldives is surrounded by water, a popular pastime for visitors is water sports. Sea bobbing, jet skiing, kayaking, canoeing and snorkeling are available at the top resorts. These resorts also have instructors who can help tourists with gear and guidance. Surfers can enjoy the waves as well and take boats to see marine life.
A holiday to the Maldives is relaxing and indulgent. Luxury and leisure can be experienced here, provided this is what you want. There are some outstanding spas as well that offer a variety of services to help you relax. Enjoy a massage or get into a sauna to feel good on your holiday. The reasons why the Maldives is a popular tourist destination are many, but it is undoubtedly a popular vacation spot.