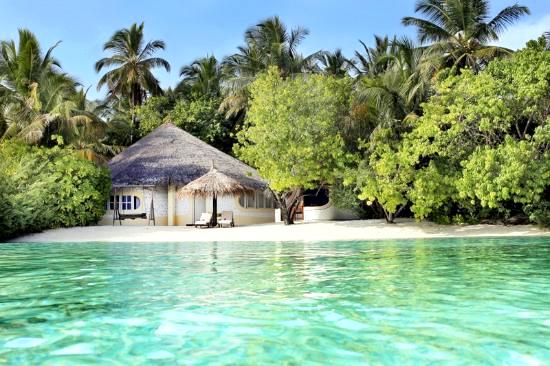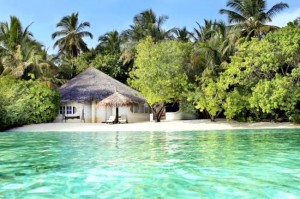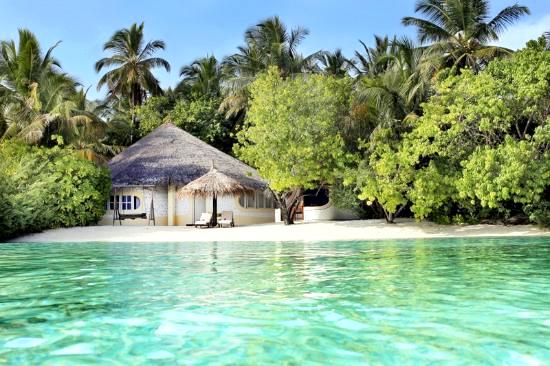 Pristine beaches, gloriously green sea and quiet ambiance makes the Nika Island Maldives a dream destination for most beach lovers. Nearby the southern coast of Indian Ocean, Maldives islands consist numerous exquisite isles, including Nika Island Maldives Resort which is located about 74km away from the Maldives' capital at Male and lies o­n an enchanting blue water lagoon. The snorkeling lovers will find it a heaven along with a variety of other exciting water activities such as windsurfing, sunset fishing and canoeing. For couples who are looking to find loving solace, this is one and only Maldives' island that provides privacy as no other. With only a handful of bungalows and villas, this secluded haven is surrounded with carefully grown trees and plants to give the appearance of total seclusion.
Food & Accommodation: Each bungalow is beautifully built with coral reefs and thatching of coconut leaves and has its very own private beach front. The whole setting is quite spacious which gives off a feeling of grandeur. The villas are tastefully done by an Italian designer with a hint of local touch.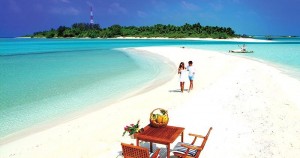 To make your Maldives holidays more memorable, special efforts are done by chef and the friendly staff. Delightful Italian and international cuisine is available with a wide choice of over 60 vintage wines. The authentic Maldivian food and home-made desserts are also served to relish your taste buds.
How to Reach: Seaplanes are available on the Maldive islands airport and take roughly 20 minutes to reach the Nika Island.
So take out some time to enjoy the awe-inspiring nature in its true glory. And what better place to do it anywhere but Islands of Maldives!