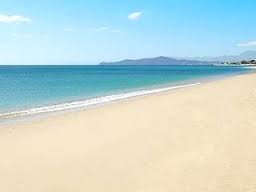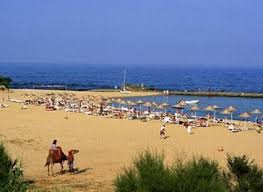 Tamuda Bay Beach is one of the most serene and one of the world's most wonderful places. Some of the main attractions of Tamuda includes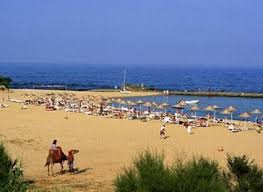 Tamuda bay is very famous for its friendly people and mind blowing and spectacular beaches. The tourists often prefer this place because this beautiful bay situated on the coasts of Morocco consists of verities of things and activities to do and a lot of scenery and breath taking views in a very little area. The world stops rotating at the exotic and incredible sight and view of the white sandy beaches, pearly clean waters and the great exploration and adventure that the Tamuda Bay offers and it is no wonder that the place is one of the hottest holiday destination in Morocco.
The Tamuda bay has one of the best beaches in Morocco and has endless number of hotels and restaurants that provide you with both junk food take away as well as exotic regional foods which you can eat with the incredible beach view.
The coastal areas has an endless number of fish markets that sells delicious and fresh fishes at a very cheap price. The beach is also very alive during the day with camel rides, beach volleyballs matches, sea surfing, bird watching, kite flying and many more which you can enjoy with your family and have the best time of your life.
For a little bit of night action you can also visit the nearest town, i.e. Tetouan which has bars, and night clubs. You can also rent or purchase the accessories for the Tamuda Bay such as goggles, scuba diving kit and so on from this town.