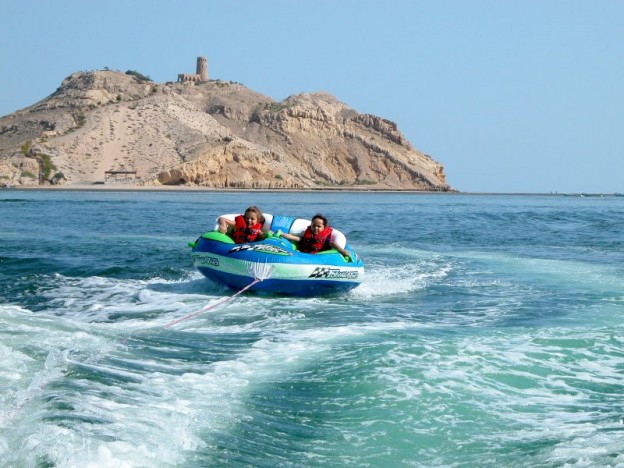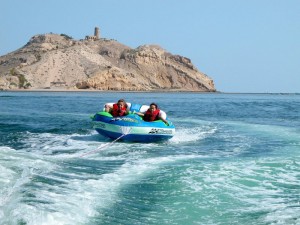 Overlooking the beautiful Indian Ocean and Sawadi islands, Al Sawadi Beach Resort and Spa redefines the grandeur living amidst the nature. A graceful construction on one of the most beautiful beaches in Oman, this resort is a noteworthy get away for the solace lovers from around the world. Popularly known for having the best diving spots among all Muscat beaches, this resort offers some best snorkelling and diving experiences to cherish forever. The view is mesmerizing with exotic seashells and little treasures scattered around here and there which makes for a heavenly stroll and beach combing.
Food & Accommodation:
There are 100 artfully designed rooms in chalet-style with spectacular views of sandy beach and resort's enchanting garden. The staff is friendly and multilingual, always willing to provide for any wish of the visitors. All the rooms are spacious and equipped with five star amenities to provide maximum comfort and luxury to the inhabitants. Jet skiing and kayaking are also available other than kite boarding, which have attracted adventure lovers from all over the globe and made it one of the most popular beaches in Muscat.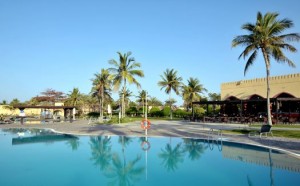 The 'Bait al Maida' restaurant of Al Sawadi resort offers delicious assortment of international and local cuisines cooked aesthetically. A lot of options in wines, coffee and cocktails are also available along with savoring snacks to make your holiday in Muscat a memorable treat.
How to Reach:
The nearby airport is Muscat International Airport which is 90 km away from the resort. Transport for hire option is available here. You could also reach here from Dubai International Airport which is 380 km North West from the resort.