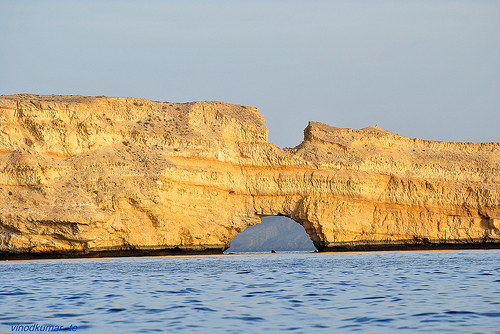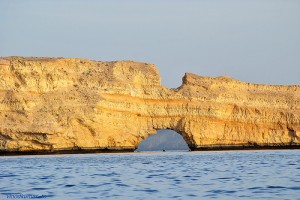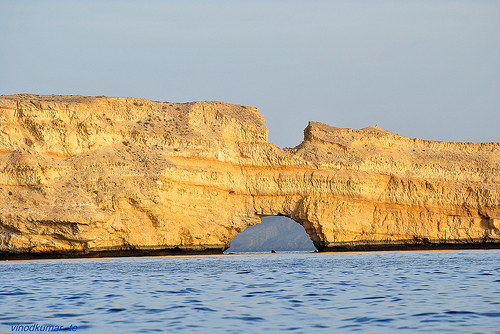 Situated on the outskirts of Muscat, Qantab beach Oman faces the miles long beautiful Arabian Sea. The crystalline water houses the rich fauna and colorful flora just beneath the surface. The cool and still ambience of this beach is just what one needs to escape the hustle and bustle of busy city life. To further promote the tourism in Oman, local fishermen and boatmen offer a warm welcome to the tourists along with various water sport activities like;
Fishing excursions
Boat rides
Scuba diving in clear blue sea
Shell collecting
Dolphin watching and turtle sighting
Located just an hour's ride away from the famous Dolphin village in Muscat, Qantab beach Oman is also a very popular among local families and touring visitors.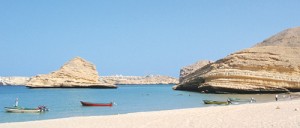 There are elegant restaurants and cafes just along the coastline of the beach which offer delectable international as well as authentic local cuisines. Like all the other beaches in Oman, Qantab beach is also surrounded by stunning views of  bewitching weather, making it a perfect ride-away road for long drives. Due to its serene and non-polluted surroundings, this place has always been one of the main tourist attractions in Oman. To cater to the need of accommodation of frequently arriving visitors, there are many classy bed & breakfasts, hotels and suites are available just facing the lovely beach front.
There are a lot of beautiful places in Oman but nothing like the calming presence of this resplendent beach. If you are a beach lover too then make Qatab beach your next headway to enjoy this Muscat tourist place in its true glory!