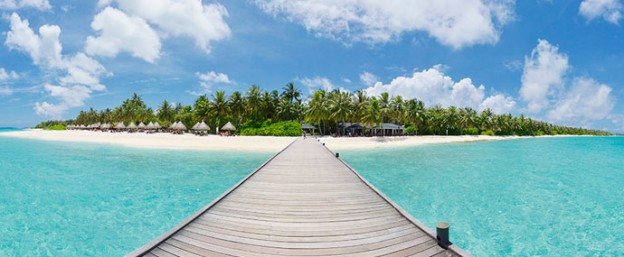 Sun Island – Rich Tropical Ambience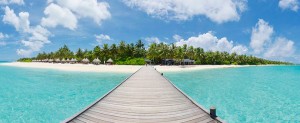 Amidst the lush setting of wild greenery and purest blue lagoons, Sun Island offers a stunning view. The worldly travelers, who come to find solace here, stress on the fact that this beautiful setting is alone the reason behind success of tourism in Maldives. Sun Island exists within the breathtaking surroundings of Nalaguraidhoo Island in South Ari Atoll. All the suites and bungalows are built around the rich tropical ambience and striking coconut palms which provides total seclusion to the habitants. Those who visit Maldives are absolutely delighted to stay in this aesthetically done isle which has over-water accommodations.
Food & Accommodations: To make your Maldives holidays a pure joy, there are super deluxe, deluxe and also over water bungalows available with powdery white beach fronts. It is gracefully furnished with a touch of local culture and rich vicinity. The privacy of the habitants is highly valued here to provide them the much needed peace and solace. The friendly staff pays extra attention to each tourist and their every need is well taken care of.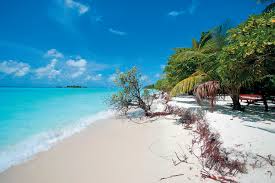 There are total 5 restaurants which cater sophisticated and authentic Italian, Thai, oriental and international cuisines. The freshly captured and cooked seafood is undoubtly a savory treat to the seafood lovers. Cafes and bars are also situated herein which offer a wide array of fine wines, healthy fruit juices, herbal teas and fresh grounded coffee which makes it one more reason to visit Maldives.
How to Reach: It is situated around 99 km away from the airport, from where speedboats take roughly 160 minutes to reach the Sun Island.
So stop fumbling around with the vacation options, and visit Maldives to see what nature truly holds for you.