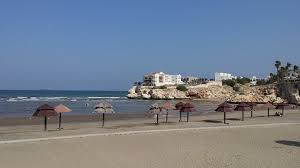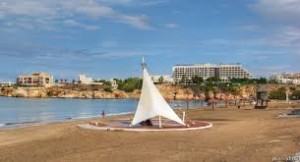 Located in the wilderness of Arabian Peninsula, Qurum beach Oman is one of the main attractions of Oman tourism. Lying along the dewy soft coastline of Muscat, this beach is a favorite hangout place among the locals as well as the sightseers. It is also worth mentioning that due to the availability of various outdoor and water activities like snorkeling, scuba diving, surfing, kite surfing, beach combing, boating, etc, Qurum beach Oman alone contributes a fair share to the tourism in Oman. The additional temptation of a breathtaking view of crystal clear underwater and the wild flora beneath makes this one of the best beaches in Oman.
Other than the magnificent Qurum beach, there are some wonderful places to visit in Oman like,
Bahla Fort in Bahla state, Dakiliya, which is also listed under World Heritage Sites. Some of the very ancient mosques and other ages-old buildings could be seen here.
Historical constructions and tombs built around 3rd millennium BC, making it a promising experience for history lovers.
Frankincense museum, which is one of the most notable historical tourist places in Oman.
Desert safari and caving in the Sharkiya region tempt the fun loving folks from around the globe.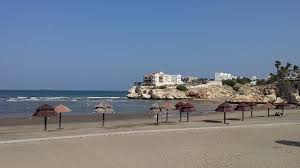 This is not all; the fauna society of Oman has surprising wonders for nature lovers. Bird watching, whale watching and dolphin watching in Oman offer awe-inspiring views that attract the tourists in Oman from all over the world.
Due to the growing popularity of tourism around Qurum beach, a lot of luxury resorts and hotels are available just alongside the coastline of beach with exquisite views and extravagant amenities.