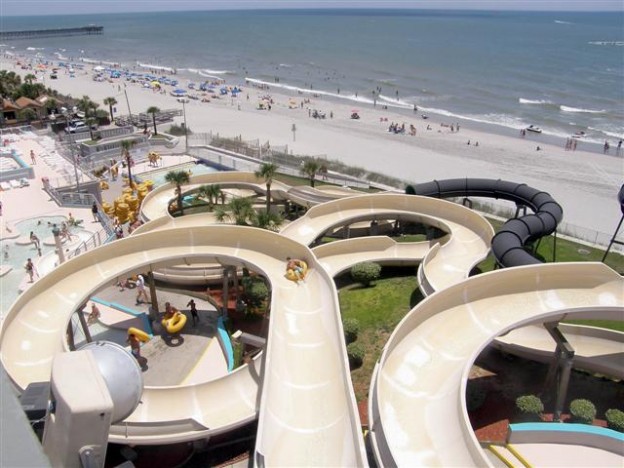 One of the most popular beaches of the world, the Myrtle Beach is located along South Carolina's South Atlantic Coast. Beaches here are characteristically wide, there are plenty golf courses around along with high quality seafood restaurants and options for shopping. The yearly count of visitors to the place exceeds 13 million and Myrtle Beach vacations are more common among families. There is often a confusion related to the name of the Myrtle Beach, thinking of it as the same as 'The Grand Strand'. However, the latter is actually inclusive of a number of nearby towns.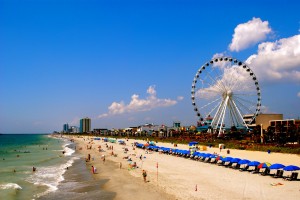 How to Reach
The best way for Myrtle Beach travel is to take the road. The roads of the Grand Strand area have improved to a great extent in the past few years. The 28-mile Veterans Highway, linking U.S. 501 located on the west of Conway and U.S. 17 towards the north of the Myrtle Beach is a good road to take. Running from S.C. 9 to U.S. 544, the Carolina Bays Parkway is another route which is a six-lane highway. Other routes include the Harrison Boulevard which will take you to the Myrtle Beach International Airport, the Robert M. Grissom Parkway which passes through central Myrtle Beach.
Those flying in for their Myrtle Beach trips can choose a major airport nearby such as the one at Atlanta and then take a car or something else to reach the location. The Grand Strand Regional Airport helps one to reach the northern part of the beach and allows only private and chartered flights. The Myrtle Beach International Airport is yet to function full-fledged since a lot of approvals and payments are pending.
Dillon, Florence, Kingstree and North Charleston are the nearest passenger stations and trains include the Amtrak's Palmetto and Silver Service. Florence, SC is another nearby station but one has to cover a distance of about 70 miles to reach Myrtle Beach from the station, so it best to pre book a car or a bus for the pick-up and drop service.
Weather
Myrtle Beach weather is usually pleasant and enjoyable throughout the year making it an ideal holiday destination. The average temperature around the year remains close to 70° F. In summers the temperature goes up to around 80° F while in winters it is close to 60° F. The Myrtle Beach weather is also famous for its 215 days of sun which makes the place a happier and warmer place to stay at.
Things to do
Myrtle Beach activities are varied and plenty in number. Some of the most popular and enjoyable options are listed below:
Myrtle Beachfront– The first and most obvious activity is spending time on the beach. There are many beaches along the coastline and each is specially known for its own set of activities such as one might be more apt for playing with kids while another might be more suitable for relaxing. Almost each and every Myrtle Beach resort is sea facing and so inmates tend to spend time on the beach right in front of their hotel.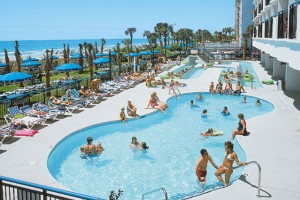 Water Sports– If you are keen on indulging in water sports then there can be no better place for you than the Myrtle Beach. There are options for everything from relaxation to adrenalin rush. You can indulge in jet skiing, pontoon boat rentals, banana boat rides, jet-ski dolphin tours, parasailing, flying, ocean kayak rides, scuba diving, paddleboard rides, charter fishing – you name it and they have it!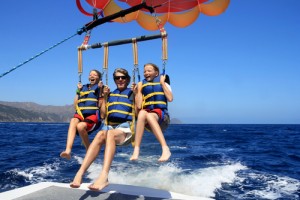 Golf in Miniature Golf Courses– The Myrtle Beach has the largest number of miniature golf courses in the entire world. Mt. Atlanticus Miniature Golf Course is one of the most famous of these.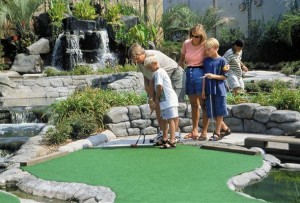 Myrtle Beach Travel Park– This is an oceanfront family campground which offers ideal options for camping with one's family. The park also has a half mile stretch of the beach to itself where guests can spend time. Activities here vary from one season to another and include pot luck meals, movie days, Christmas party, board and card games, gold tournament, bocce ball, Earth Day events, aqua fitness classes, live bands, Senior Fit classes, Thanksgiving meals, day trips and much more.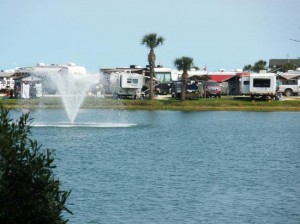 Ripley's Aquarium– One of the most popular aquariums of the world, this one is most known for its 750,000 gallon underwater tunnel called the Dangerous Reef where travellers can walk through a tunnel and see sharks and fish swimming overhead and around. The Ripley's Believe it or Not Museum and Ripley' Haunted Adventure is also located nearby and combination tickets are available for these.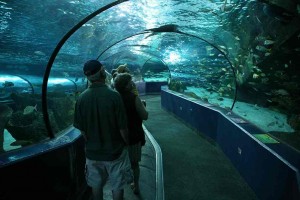 Family Kingdom Amusement Park– The Park, complete with a water park section, is almost like a fair. There are plenty of rides including go-karts, roller coaster, the largest Ferris wheel of the state, carousel, etc. The water park includes some slides, a lazy river and a log flume. Combo and separate entry passes are available.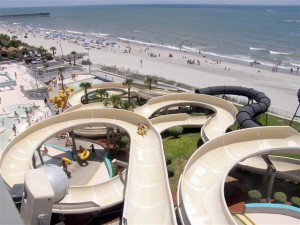 Alabama Theatre– Among one of the most popular Myrtle Beach attractions is a must visit during your Myrtle Beach travel. There is some or the other performance throughout the year ranging from rock music to theatre performances and more.
Places to stay
The holiday shores Myrtle Beach have a wide range of lodging and dining facilities.  There are beach houses in Myrtle Beach, top class resorts, budget inns, Myrtle Beach vacation homes and more. Some options for staying at this locale are given below:
Westgate Myrtle Beach Resort
Barefoot Resort
Avista Resort
Myrtle Beach Marriott Resort & Spa at Grand Dunes
North Beach Plantation
M Grand Resort & Spa
Sands Ocean Club Resort
Springmaid Beach Resort and Conference Centre
Crown Reef Resort
Long Bay Resort
The Myrtle Beach Resort
Hilton Royale Palms Condominiums,/strong>
Dunes Village Resort
Diplomat Family Motel
Spending a happy holiday Myrtle Beach is never too difficult since the place offers something for all tastes. Myrtle Beach family resorts are safe places to stay and offer good food and lodging facilities. The weather in Myrtle Beach is ideal for visit anytime of the year, but even then, experts suggest that the best time to visit is between the months of March and September.