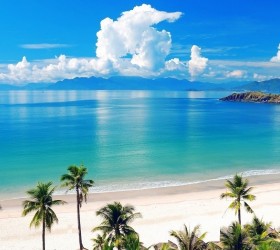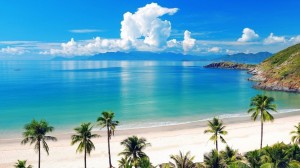 The best part of Singapore is that you work whole week and go for a refreshing weekend trip. Weekend getaways are just an hour ride. Workaholics prefer to conduct short tours and they head for nearby beaches in Singapore. Palawan Beach Singapore is just a perfect spot for them.
Palawan beach is on Sentosa Island Singapore which is visited by all tourists. It leads to the southernmost part of the largest continent. A suspension bridge is connecting the beach with that part of Asia. You can simply go up to the viewing deck on the top of the tower.  This is the closest point to the equator. Take a leisurely walk along the sandy beach with your partner and don't miss the sunset. This family friendly beach has many things to offer. Singapore beaches have always been special attractions for the kids where they encounter animal show besides playing in the sand or swimming in the lagoon. There are beach bars where you can sip some light drinks. You will get both continental food and local cuisine. Different varieties of cocktails are served in the bars. Light soft music is played in all beach café to lighten your mood.
Places to visit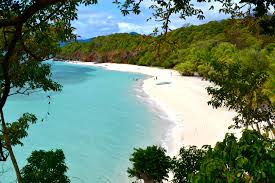 Universal studios Singapore, located at Sentosa islands tops the list of most visited places of Singapore. Explore the oceanic creatures in S.E.A aquarium. Soar high in the cable car ride from Faber peak and land up in Sentosa. You will get a priceless view of jungle and sea through a skyscraper. Those who like adventure they must visit Megazip Adventure Park at the same island. Step into the glitz of Madame Tussauds which is another hot spot and pose with your favourite star.  The whole trip will give you a lot of fun.
How to reach  Palawan beach
To head the Palawan beach Singapore take yellow line bus that will take you to Dolphin Lagoon. The beach is three steps away from it. You can catch Sentosa bound train from Tanjong beach. Enjoy your break but  just be careful about your belongs at the beach.