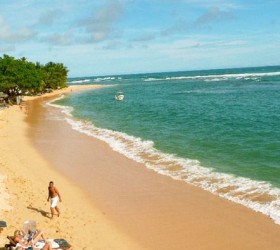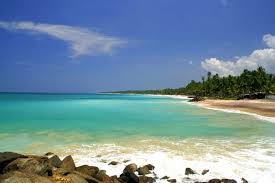 Sri Lanka has always been described as one of the finest islands on earth. It has seduced tourists with its successive waves, palm-fringed beaches and balmy natural beauties. Attracted by precious stones, rare spices and soft woods, traders from various corner of the world make their route to Sri Lanka through Indian Ocean. Spectacular Beaches, foggy mountains, dense forests have made this so popular in Asia.
The famous link of Unawatuna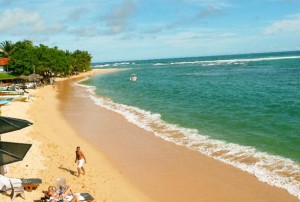 Unawatuna is small coastal town based in Galle district, Sri Lanka. We get the reference of this beach in the Ramayan. It is believed that when the Ram follower, Hanuman was carrying a whole mountain to save Laxmana, a small chunk fell down in the land of Unawatuna. Now an edifice has been built in the memory of Hanuman. Other attractions of sea view Unawatuna lie under the water of Indian Ocean in form of coral reefs. You can witness a great variety of marine fishes and turtles. Sri Lankan best beaches are dotted by cafes, restaurants and resorts and serves typical regional foods. The turquoise water combined with golden sand is a quick escape from the usual crowd.
What to witness there at Unawatuna
Apart from the oceanic beauty, there are other places to visit in Unawatuna. The Unawatuna Peace Pagoda draws the attention of the travellers in this Buddhist country. It was built by a Budhdhist monk who was inspired by Mahatma Gandhi. This Pagoda is a symbol of world peace. Yatagala Raja Maha Viharaya Buddhist Temple is another historical place to visit in Galle that is 4 km away from the beach. Considering its popularity and prime location, many tourists call it the best beach in Sri Lanka. Another hot spot is the jungle beach Sri Lanka for the solo travellers. You can enjoy snorkelling, scuba diving in Unawatuna. This Unawatuna Beach is suitable for kids but lacks basic amenities. There is a turtle hatchery where you can see the green turtles. They preserve the eggs.
How to get there
If you start your journey from the International Airport of Colombo by road it will take nearly three hours to reach Unawatuna or Galle. You can catch the train from Matara and alight at Galle. Take tuk tuk, a special ride from Galle to Unawatuna. Direct bus service is also available that covers the south coast and stops at Unawatuna Beach .