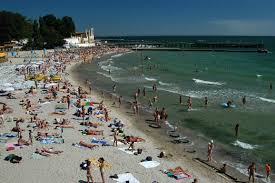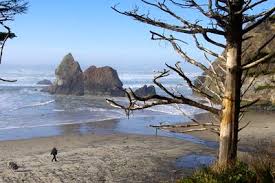 If you are planning for a tour to Odessa Ukraine, then you simply can't miss out one of the Ukraine best beaches– Arcadia Beach. It is one of the most famous beaches among the tourist especially in the month of summer. The arcadia beach Odessa is not only the best and popular beach but also it is the main hub for night clubs. The entrance to the beach is free but his an additional charge for the services offered which includes umbrella, lounges, showers, toilets and the rentals. The most amazing thing is that having a baby along with you in the beach won't be a problem anymore as it has a special area for the kids where they will be safe and the supervision of nurses for a fee.
What are the things to do at Arcadia Beach?
The arkadia Odessa beach is the epicentre for the night life, clubs and Djs or in other word it is one of the best Odessa Ukraine nightlife that one can imagine of. Visiting Arcadia beach is like stepping into the golden sand which has many beach clubs of European style alongside some of the cozy and exquisite restaurants where you can taste the most varied cuisine and exotic cocktails. The families can enjoy some awesome ride at the beach making it a quality time to spend with the family.
Extra Things to Know: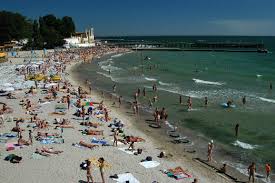 Arcadia Night life is basically the heart of Odessa which has a number of discos and clubs to enjoy with your partner. You can simply spend quality time with your dear one. Even more to is the offer that is made to the tourists and the people. Yes! They offer a hundred of accommodation which includes luxury apartments, complex etc. All you need to do is just make a call and contact the real estate companies out there.