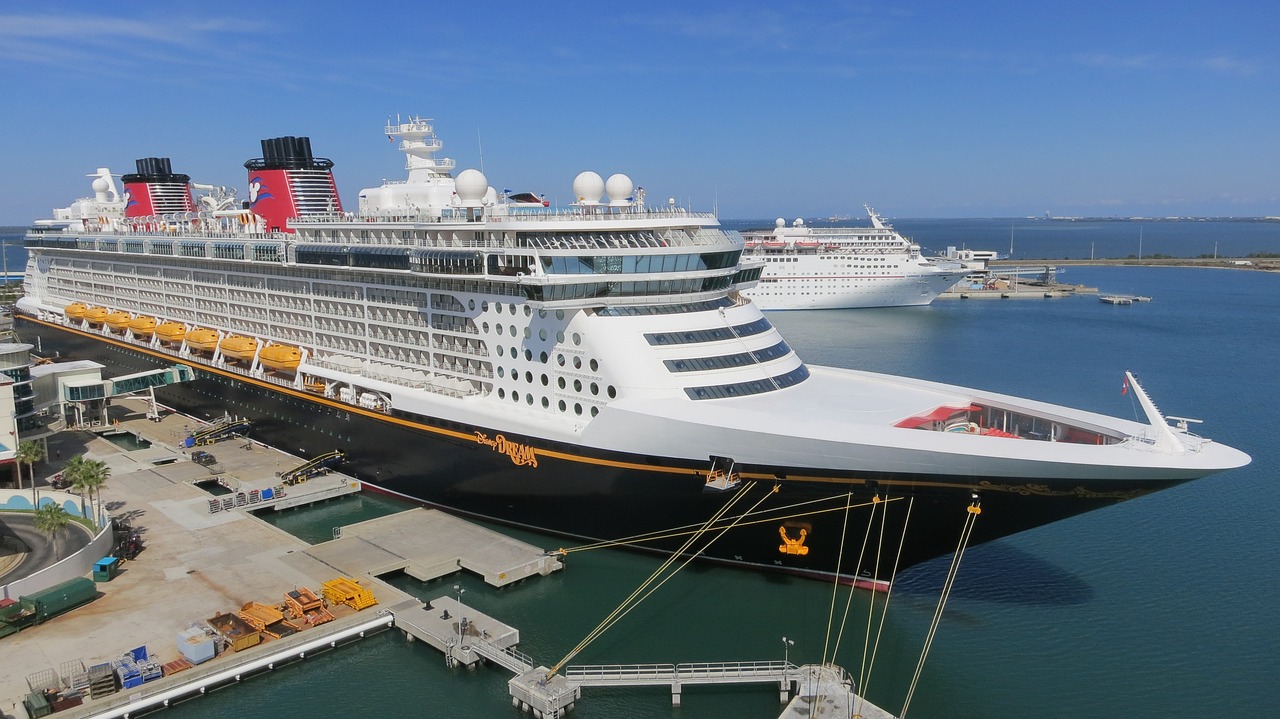 Oceanfront adventures: Things to do in Port Canaveral, Florida
Port Canaveral sometimes gets overlooked due to its proximity to the scientific wonders of the Kennedy Space Center, but this jewel of the Space Coast is a gateway to oceanfront adventures and endless opportunities for outdoor enthusiasts.
With its stunning beaches, rich marine life, and proximity to some of the most amazing flora, fauna, and other natural wonders that Florida has to offer, Port Canaveral offers a plethora of activities for visitors seeking an unforgettable experience on the coast.
So, if you are looking for your next Florida adventure and want to try something a little different, give Port Canaveral some thought. Whether you are looking for a beach to laze on, searching for the most exciting outdoor adventures, or setting sail from Port Canaveral on a cruise, there's loads to do on the Space Coast.
Fishing Charters
Seaport Canaveral is a paradise for fishing enthusiasts of all levels. Embark on a fishing charter and head out to the deep sea in search of trophy catches such as marlin, sailfish, and snapper. Experienced captains and crews will guide you to the best fishing spots and provide all the necessary equipment, whether you're a seasoned angler or a beginner. The thrill of reeling in a big catch amidst the vast blue ocean is a serious rush and will make for an unforgettable adventure.
Surfing
Seaport Canaveral offers some of the best breaks and barrels in Florida, with some amazing surf spots along the coast for wave riders of all levels. Jump on a board and experience the exhilaration of surfing, with lessons available from experienced instructors, and boards for hire. Join a surf school that offers personalized instruction and safety guidance, allowing you to learn the basics or improve your surfing skills.
Kayaking Tours
Port Canaveral is blessed with a number of serene waterways, as well as a gorgeous stretch of coastline, all of which is best explored by water. As a result, a kayaking tour is one of the best way to experience the best of the area, by paddling through calm lagoons, mangrove forests, and winding rivers while immersing yourself in the natural beauty of the region. Guided kayak tours provide an opportunity to spot wildlife such as dolphins, manatees, and a variety of bird species. Whether you prefer a leisurely paddle or a more adventurous expedition, kayaking in Port Canaveral offers a unique perspective on the area's diverse ecosystem.
Dolphin and Whale Watching Cruises
Seeing marine mammals like whales and dolphins up close in their natural habitat is one of the most breathtaking experiences it is possible to have. It is always worth heading out on a boat to see these majestic creatures in the wild wherever and whenever possible. As a result, joining experienced naturalists and marine biologists as they guide you through the waters surrounding Port Canaveral, where you can witness dolphins leaping and playing in their natural habitat, is a fantastic thing to do. Depending on the season, you may have the chance to spot migrating whales, such as humpbacks or right whales. These cruises provide not only an exciting adventure but also an educational opportunity to learn about marine conservation and the importance of protecting these remarkable animals.
Exploring the Canaveral National Seashore
Just a short drive from the Port, the pristine beaches and unspoiled natural beauty of the Canaveral National Seashore awaits. Take a leisurely stroll along the shoreline, search for seashells, or simply bask in the sun surrounded by peace and tranquility. The Canaveral National Seashore is also home to diverse wildlife, including sea turtles and migratory birds, making it a wonderful place to visit for wildlife lovers.