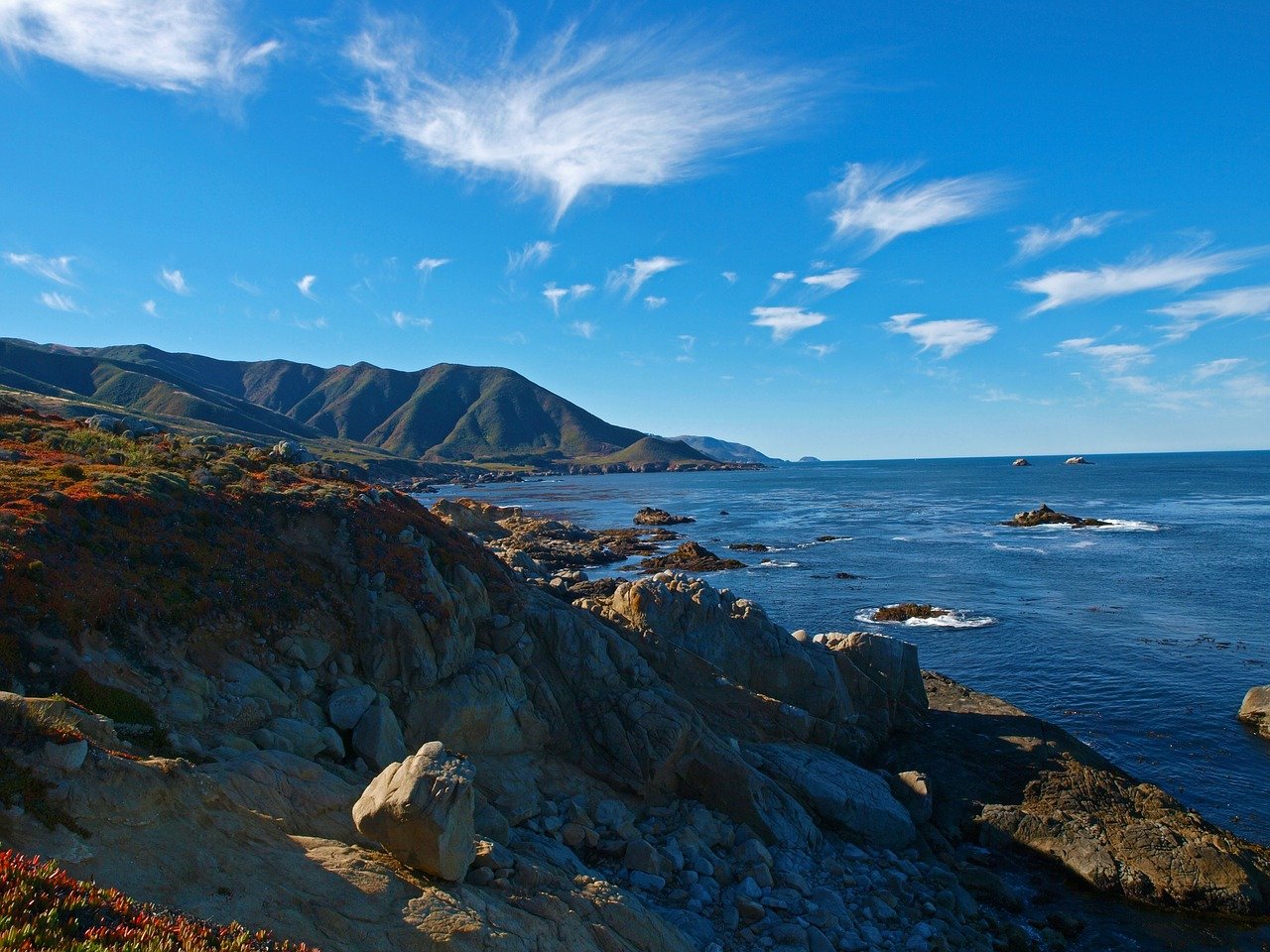 5 Must see places in Santa Cruz, California
Santa Cruz is a city located in California along its coast that is filled with numerous places that are a must visit for the people staying nearby. Most people know it for its stunning beaches, but Santa Cruz has much more to offer to its visitors provided they explore it a bit further. Apart from the pristine marine landscape, Santa Cruz has a very charming downtown area along with some gorgeous churches and highways flanked by scenic landscapes. You should definitely visit these must see places in Santa Cruz if you ever visit it.
Santa Cruz Beach Boardwalk
A place that tops the list of must see places in Santa Cruz is the Santa Cruz Beach Boardwalk. This sea side amusement park is filled with rides and attractions that will excite both children and adults. You can enter the park for free and this place is ideal for families who are exploring Santa Cruz on a budget. This amusement park overlooks the Main beach and boasts of historic rollercoaster rides. The Giant Dipper roller coaster is a major landmark of this place among the other rides which are a mix of vintage and modern designs. The Santa Cruz Beach Boardwalk also has gaming arcades, food vendors and dining options to keep you entertained.
Santa Cruz Wharf
Built in 1914 to serve deep water vessels, Santa Cruz Wharf is a pier that is a famous fishing and vantage point. It is a busy area filled with restaurants, shops, boutiques and wildlife viewing points. The restaurants here serve some of the most delicious seafood cuisines in Santa Cruz and you can spot some marine wildlife when you visit this place. You can easily spot some exotic birds, sea lions, whales, dolphins and sea otters. You can also go fishing, boating or kayaking in the water sot get a closer look at them. A little away from the wharf is the Monterey Bay National Marine Sanctuary Exploration Centre. You can reserve a Santa Cruz Vacation rental to stay closer to the important attractions.
Natural Bridges State Beach
One of the most beautiful places to visit in Santa Cruz is the Natural Bridges State Beach. The highlight of this beach is the sea arches that were formed due to the fractures of the mudstone cliffs. Apart from the iconic geological arches, this place is a great place for bird watching and viewing marine wildlife such as whales, crabs, sea anemones and starfish. The beach has a park nearby along with picnic spots and barbecue pits for having a good time with your family.
Mystery Spot
This place in Santa Cruz is something of an anomaly and that is the reason why it attracts so many visitors. True to its name, the Mystery Spot is a place where the gravitational norms do not apply and people and objects appear tilted even when they are standing straight.  This effect is extremely puzzling and scientists have not been able to explain this phenomenon since its discovery in 1939. Visit this place to believe it.
Downtown Santa Cruz
Among the list of Santa Cruz beautiful places is Downtown Santa Cruz that is pleasant and complete with tree lined streets which are ideal for a leisurely walk while exploring the place. This place has something to offer for everyone and is filled with shops, boutiques, cafes and restaurants that have sidewalk tables for dining outside. During the summer months, the place becomes vibrant with live music and streets performances that you can watch while you dine at the many restaurants.