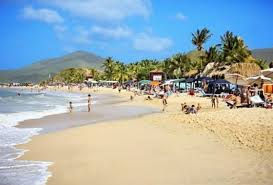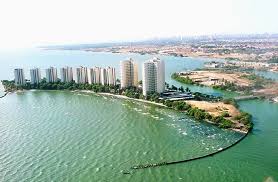 Puerto la Cruz is one of the top tourist destinations in Venezuela. It is best known for its beautiful mesmerizing beaches.  Aarapito, Isla de Plata and Conoma are the top beaches surrounding the city Puerto la Cruz in Venezuela.  You can simply hire a boat to hit the stunning islands Borracha, Las Chimanas and Cachicamo. This is the place where you can find the beast beaches in Venezuela.
The city of beaches can be easily reached by 3-4 hours drive from south of Cracas. Puerto la Cruz has innumerable number of luxurious resorts that serves the best to the vacationers.  Beach parties or a simple calm and quiet vacation, the choice is yours, but there is much more that the city offers you.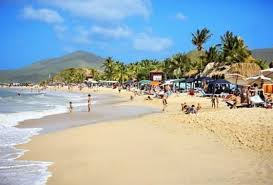 At night the streets get really busy with people looking for local handmade souvenirs which you can carry home as a memento.  There are city malls like Plaza Mayor and Caribbean Mall where you can around for shopping. Now when you are done with shopping, roaming around, relaxing on the beach, its time you should try some Venezuelan cuisine. Make sure you try Empanadas, Arepas, Pabellon Criollo, Cachapa, Tequeno and Toston which are very famous dishes. They are really tasty and not very spicy.  Do not miss out on your favorite tropical delicious fresh fruit juice. Whether in a restaurant or strolling on the streets, they are happy to serve you fresh fruit juice. You can also try Malta which is a non alcoholic drink but tastes same as beer. Want to go for something alcoholic? Then you should definitely try for what Venezuela is famous for, its high quality rum. Some of the best brands are Pampero Aniversario and Santa Teresa.