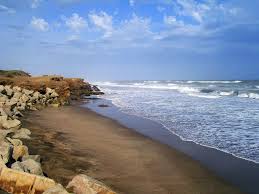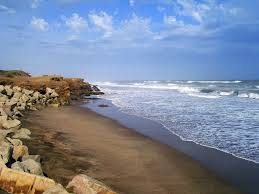 In the southwest of Buenos Aires, Argentina is the port and beach city Necochea. The climate here is humid and the temperature ranges between 14 degrees to 33 degrees centigrade.  With 40 miles of beaches, Necochea beaches make the longest beach in argentina. There are many famous beaches in this city and one of then is Necochea beach.
To the south of the city lies 10 km long beach Las Grutas. Attracting thousands of visitors every year Las Grutas has incredible sandy beaches in Argentina with cliffs and warm waters. The beach resort has a large scale service infrastructure. Plenty of hotels, villas and complex accommodate over 100,000 tourists in the peak season.  Visitors are served with exotic sea foods by innumerable restaurants. To go fishing there is the beach Playa de los Patos adjacent to Escollera sur. This offers easy access and is not much crowded.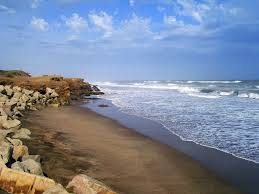 The best beach is Monte Pasuvio, which is a hit among the surfers and is one of the best beaches in Argentina. Frothy waves touching the shore sunbathers lying down, watching the surfers ride the waves is a wonderful view. You can rent a cabana or an umbrella, as there are lots of beach clubs.
The downtown beach is among the famous beaches in Argentina. Easy access for the beach goers and plenty of other services makes it really crowded. Balenarios are the beach clubs which borders in the sand that offers lots of services.  Diving, sailing, swimming, surfing, rowing are the main activities. Costa Bonita, Bahía de los Vientos and Quequén Beaches are among the popular beaches in Argentina.