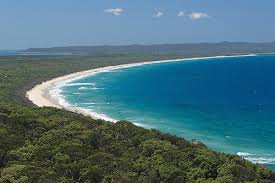 75 Mile Beach-Fraser Island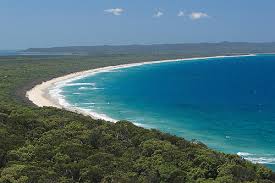 A long and deserted view of coastline with sea at one side and brown sand at the other side is what gives the first impression about the 75 Mile Beach while one plans for the Fraser Island tour. From walking near the isolated coast to getting onto the well-known Fraser Island camping, 75 Mile is counted among the best beaches in Australia for couples seeking secluded beaches. If there have been visions in your mind about driving long to some beach with uninterrupted view of the sunrise and the sunset, this might be one beach that would amaze you.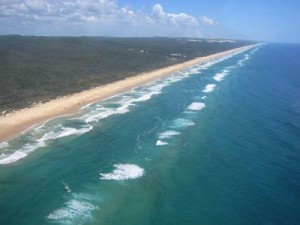 Talking about Fraser Island accommodation, you might not get stay entirely close to the beach but there are still a lot of resorts and hotels that would give you close access to the beach. The beach is 75 miles long and gives a long view to amazing natural scenery along with undisturbed romantic walk. The beach is known to be the backbone of the Fraser Island, and people love to come for camping, stays, romantic getaways, and family trips. Being a long beach, it manages to stay clean and serene. If enjoying the oceanic beauty isn't the only thing you are looking for, watching the Pinnacles, swimming creeks, cathedrals, clapping turtles, and Maheno shipwrecks could also be included in the list of things to be done at 75 Mile.