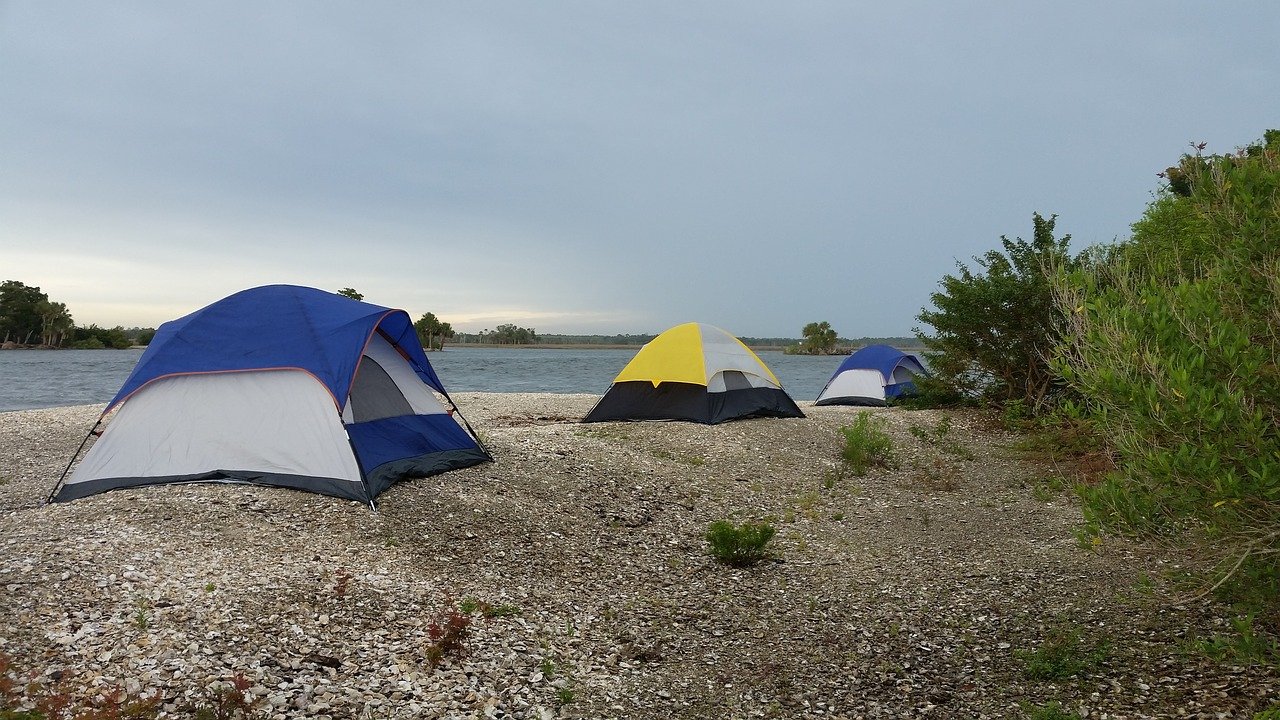 5 Best Riverside Campgrounds in Europe for a safe trip
One of the best ways to enjoy nature in its full glory is to go camping, and one of the finest places to camp is by the river. Whether you want to spend some time with your family or get away from the daily grind of life, camping is something which will allow you to have a mini adventure that you will remember for life. The riverside is an ideal place to camp since the calm waters and the greenery around is suitable for a number of activities that you can indulge in. Here are the best riverside campgrounds in Europe which you should definitely visit if you are thinking about camping.
Camp Liza, Slovenia
Situated along the banks of the Koritnica River, the Camp Liza in Slovenia is famous for its gushing white waters and rugged terrain. There are several camping areas which allow caravans and campervans and some of which are no vehicle zone where only tents are allowed.  The camp grounds are ideal for a family outing and offer several activities such as rafting, biking and kayaking on the calm waters of the Soca River. The people who are looking for a quiet time can simply take a walk on the Alpe Adria trail, have a barbeque night and enjoy stargazing.
Camping De Roos, The Netherlands
One of the most picturesque and planet friendly campsites of Europe, Camping De Roos is situated on a 27-hectare land interrupted by the Vecht River. It is one of the most popular holiday escapes for the people who love being surrounded by scenic beauty. This campsite has many pitches which are surrounded by trees and bushes which can be reached on a bicycle or on foot. Preservation is a priority in this place and that why you'll find recycle bins studded all over and shops that sell local produce and healthy food.
Camping Val d'Or, Luxembourg:
Although a small European country, Luxembourg is filled with many scenic places that one can visit including camp sites tucked in the Clerve River Valley. The Val d'Or camp boasts of the gently flowing waters of the river over a rocky bed which is surrounded by islands of green land making this place ideal for camping by people of all ages especially children. You can choose to pitch along the river or cross a wooden foot bridge if you wish to camp on more spacious grounds. You can explore various camping places and book their stay in advance in order to escape the areas which are more crowded.
Camping de la Cascade, Belgium:
This campsite in Belgium is less known to people but is filled with natural scenic beauty. Situated along the banks of the Ambleve River, this campsite has pitches surrounded by forests, rolling hills and waters of the Ambleve River, making it one of the best riverside campgrounds in Europe. The site doesn't allow vehicles which can be parked a little away from the pitches. The campers can indulge in a number of outdoor activities like swimming, fishing, walking, biking, strolling or just chilling with Belgian Beer which can be bought from the on-site bar. One can also visit the nearby village named Coo that has beautiful cascades that look surreal.
Campsite Port Massaluca, Spain:
The Catalonian campsite of Port Massaluca is must visit for all the people who are interested in birds and fishes. Situated at the confluence of the Ebro and Matarrana rivers, this campsite gives a beautiful view of the birds that can be seen nesting on the rocks above the campsite. Birds like the Griffon Vulture, Peregrine Falcon and Alpine Swift can often be spotted. The waters also contain a variety of fishes including carp, bass zander and catfish which can be caught by fishing. Apart from this the campsite also offers kayaking on the river waters.
If you are planning to go camping, the above mentioned campsites are definitely worth your money and time.