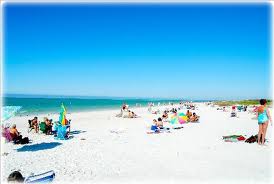 5 Family Friendly Beach Vacation Spots
With the vacations closing in, the hunt for the family friendly beaches has begun for those who are looking to spend leisure time under the sun. Though there are a lot of beaches which offer world class water sports activities and classy accommodation options, only a few of them offer kids friendly beach vacations. A perfect beach vacation with kids would be where there are 24×7 beach security guards, comfortable lodging options and low tidal waves. Here is a list of such best family beach vacation spots which you can enjoy without any worries.
Coligny Beach Park, Hilton Head in South Carolina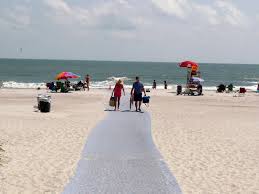 This is definitely an ideal beach for kids as its depth goes lower than 3 feet for more than 35 yards and known among the family beaches in California. There are small sand-dune bikes available for kids at the nearby bikes & bicycles rental or Shore Beach Service centre, if they like biking on the solid-surfaced sand beach. Moreover, the beach is littered with seashells, starfishes and other sand treasures which your little ones will enjoy to collect, it is among the best beaches in California for families. What's more, there are free magic shows held 4 times-a-week. No, doubt this beach tops the list of best kids friendly beach vacations spots.
Accommodation: The Holiday Inn Ocean front which is located right beside the beach and offers fully equipped rooms (fridge, microwave) at $189 per night for a room for 4. Free beachside games are also held here.
Food: At Coligny Plaza, there are numerous economic as well as lavish food outlets and joints which kids will love for an affordable yet fun family beach vacation.
Coquina Beach Park, Bradenton in Florida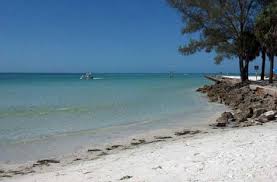 If you and your kids are a fan of kayaking, then you will be glad to head to this top family beach vacation destination. The beach has a kayak rental centre as well as a fully guided eco-tour where you can watch the amazing dolphins, stingrays and the manatees, one of the best Florida beaches for families. One more thing why this is one of the great family friendly beaches in Florida, is because you will see here the most awe-inspiring colorful seashells, coquinas, which has given this beach its name and attracts hundreds of seashell collectors. Won't you like to see kids at the beach collecting those seashells?
Accommodation: You can stay at Holiday Inn Express & Suites West which is nearby the beach and costs $120 dollars per night for 4. All the rooms are fully equipped with modern amenities and also include a complimentary breakfast.
Food: Many restaurants are nearby like the Mini's Beach Café, also nearby the beach, and offers breakfast with delicious homemade cakes for a memorable family beach vacation.
North Beach at Fort De Soto Park, Tierra Verde in Florida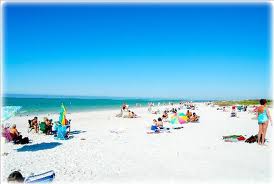 This is one of the most popular family beach vacation spots in Florida and attracts swarms of people from all over the country. A wide sandbar surrounded beach lagoon is perfect for your kids for its 3-feet deep depth. The sea water is amazingly clean and there are surrey-bikes available to hire and dolphins are spotted all the time.
Accommodation: The Loews Don Cesar hotel is just a mile away from the beach and is highly rated among all the Florida family beach resorts. A great place for kids, with free cake- & cookie-decorating classes, organized treasure-hunts and a lot more. It costs $199 per night for a room for 4 and there is a babysitting and drop-off centre too.
Food:  You can eat at the beachfront snack bar which offers a kid friendly menu or you can head to the main city for restaurants which are just a 10 minutes drive away being at one of the family friendly beaches in Florida.
Kama'ole Beach Park III, Maui in Hawaii
This beach is one of the three beautiful beaches that were separated by lava rocks disintegrated years ago and so is now called Kam 3. The thing that makes this beach a top family beach vacation destination is that there are very low tidal waves in water and the depth runs really low for more than 20 yards. The crystal clear water constantly shows sea turtles, puffer fish and other tiny colourful creatures. You can also go snorkelling or kite flying by renting the gears from nearby. It can be considered among the best kids beach or beaches for kids, under guidance of the parents.
Accommodation: There are no hotels or resorts located on the beach but Outrigger Palms at Wailey is just a mile away and budget friendly. It offers a full kitchen, a pool and special treats for the kids staying over. It costs $179 per night for a room for 4.
Food: The local Hawaiian style sorbet with shaved ice is quite famous at the beach. Other than that, you can eat at the ABC's or Dolphin Plaza that offers delicious treats for kids.
Coronado Central Beach in San Diego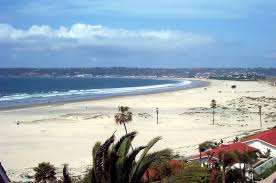 The perfect family beach vacation spot with powdery-white sand and warm clean water. It is located nearby the bridge in San Diego and takes a 10 minute drive from there. Low tidal waves could be enjoyed which bring colourful sea shells and little sea creatures with them, one of the best beach vacation spots in the US. Boogie boarding, paddle boarding and surfing could be enjoyed with 24×7 lifeguards on the watch. Moreover, smoking is strictly prohibited here as it is the best beaches for families. If you and your kids love fishing, it could also be done at the Ferry Landing Pier. There are a lot more kids-friendly beach activities could be enjoyed here which make this beach a great family beach vacation destination. You can be with your kids on the beach without have to worry about tidal wave dangers.
Accommodation: There is only one resort on this side of beach, Hotel del Coronado which offers a room for 4 at $296 per night. For a more economic option, you can drive towards the city where Loews Coronado Bay is situated at $209 per night. It offers various fun activities to keep the kids occupied like cooking classes, kid's disco and a kid's club.
Food: There's a MooTime Creamery right alongside the beach for a wide assortment of ice-creams and head for the eateries and restaurants that are situated just a few steps away from the beach. In leisure time, the local market could be visited for little beach souvenirs for family and friends. One of the best family friendly beaches in the country, according to most of the visiting families.