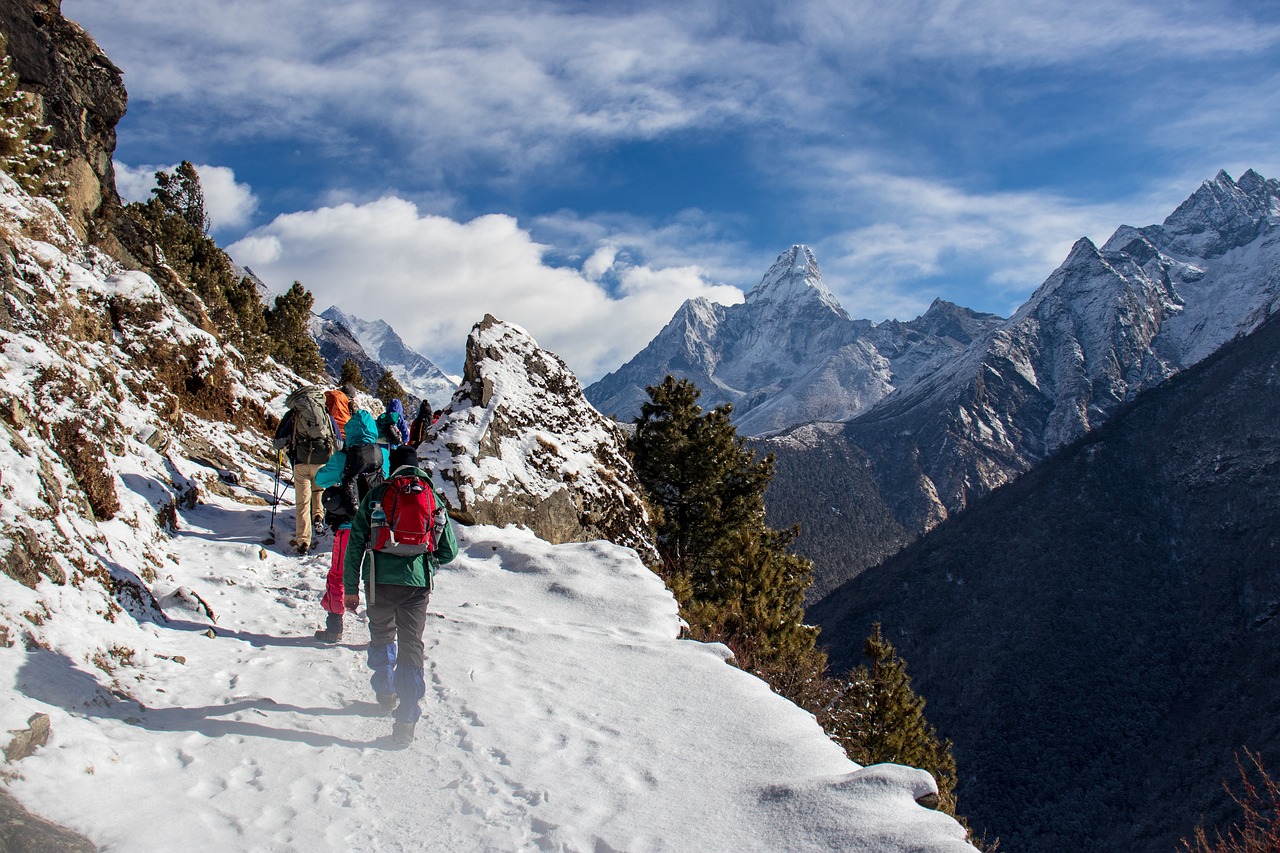 The Ultimate Guide to Everest Base Camp adventure trip
One of the most thrilling trekking adventures that one can experience is the Everest Base Camp Trek in the mighty Himalayan Mountains. The Everest base Camp adventure trip is one of the most loved and popular trekking trips in the world which is undertaken by several people across the world. This trek is challenging but provides you with a unique cultural experience along with several breath taking views that are exclusive to this trekking route. Located at 150 kilometres northeast of Kathmandu, the Everest Base Camp rises to an altitude of 5364 metres where the travellers stay before they start their ascent to Mount Everest. Here are a few tips to guide you through the entire trek.
There are three ways to trek to the Everest Base Camp in Nepal. You can either do it independently without a guide, do it independently but with the help of a guide or go along with a group of people via an organized tour. Doing the trek independently can be tricky and therefore we recommend going with a group or a guide if you are going for the first time. If you choose to do it independently then make sure you plan in advance and take the help of the Himalayan people who will help you to do the Everest Base Camp Trek safely.
Make sure that you are carrying adequate cash that is required for tea, snacks, accommodation and water during the Everest Base Camp Adventure Trip. You will find ATM's at Lukla and Namche Bazaar in case you need to withdraw some money.
Accommodations at the Everest Base Camp are available at the teahouses where you will find simple and clean rooms. Blankets will be provided but we recommend carrying your own sleeping bags for extra warmth and comfort. Hot showers, which are relaxing after a long day of trekking, at available at a cost. If you want to avoid playing extra for showers then make sure to carry your own wet wipes and hand sanitizers. Luxury hotels are also available at the Everest Base Camp where you will enjoy more amenities.
The trekking trail to the Mount Everest Base Camp is one of the most popular and established trekking routes and therefore the electricity facility is easily available until Pangboche. After that most of the teahouses use solar power and may charge a few extra bucks to charge your electronics. You can access the internet via a local SIM on your phone or you can just avail the WiFi services at the teahouses.
You will be covering the temperate and alpine climatic zone while ascending to the Everest Base Camp and therefore make sure to carry enough warm clothes and wrap yourself in layers to avoid freezing temperatures. Also carry your own water, toiletries, sleeping bad, sunscreen, snacks, electronics and first aid kits. Get a good pair of hiking boots so that the long hours of trekking become easier.
You will be covering around 150 kilometres during the trek and depending on your fitness level and the time you need to acclimatize to the weather, the entire trek may take around 10 to 15 days. You will be walking for 6 to 7 hours on an average which will involve tough mountain terrain interspersed with steep uphill and downhills. Therefore, make sure that you are physically fit in order to carry out the trek.
Spring and autumn season is the best time to undertake the Everest Base Camp Trek since the weather is warm and the sky is clear which offers some of the most scenic views during the journey. There are a few who take the trek during the winters but the weather can be harsh and one must be careful.