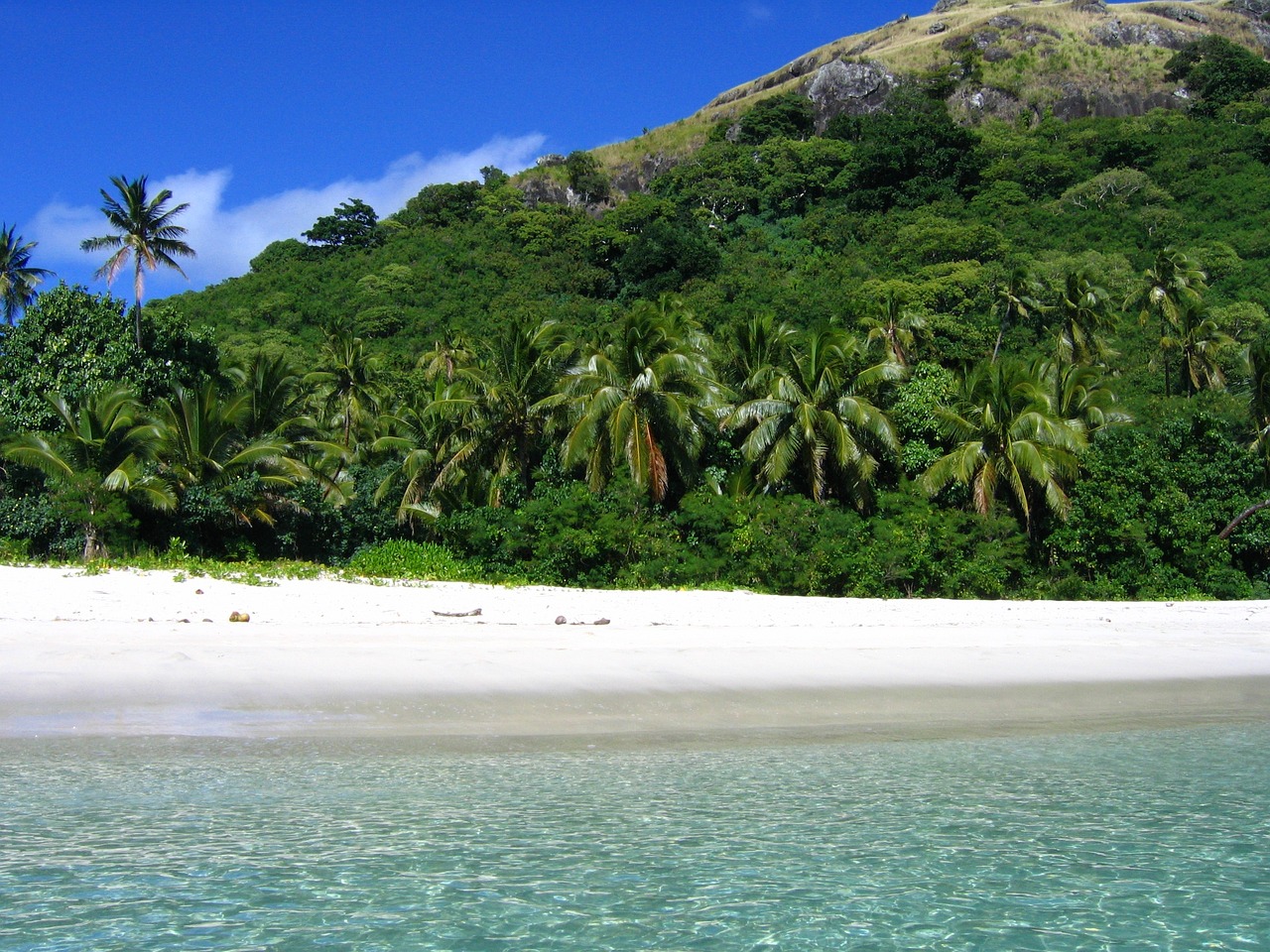 Unveiling Fiji's Hidden Gems: Discover Secret Beaches and Remote Islands
The urge to explore is something that human is born with. Surrounded by the mesmerizing blue Pacific Ocean, Fiji has always been a dream destination for travellers around the globe. Renowned for its hospitable people, vibrant culture, lush rainforests, and stunning coral reefs, Fiji continues to amaze and inspire. However, there are still many of Fiji's Hidden Gems that remain relatively unknown to the larger tourist community.
This blog is dedicated to those adventurers who crave to venture off the beaten track and delve deeper into Fiji's mystic charm. So, buckle up as we unveil the secret beaches and remote islands of this incredible archipelago. Let's make your holiday count.

The Secret Shores of Taveuni
Known as the 'Garden Island', Taveuni is the third-largest island in Fiji. Although it has a reputation for its lush vegetation and diverse wildlife, the hidden marvel here are its enchanting beaches. One such beach, Lavena Coastal Walk, is a spellbinding place that presents a perfect mix of clear blue waters, coral reefs, and secluded waterfalls.
To get there, you can take a beautiful yet challenging walk through the coastal rainforest. This two-hour hike will lead you to the pristine beach, where you can relax, swim or explore the surrounding area while you explore Fiji.

The Secluded Yasawa Islands
The Yasawa Islands, located northwest of Fiji's main island, Viti Levu, consists of about 20 volcanic islands. These islands are less developed and, therefore, less frequented by tourists, making them an ideal location for those seeking solitude amidst nature. You can explore Fiji's rich marine biodiversity in the surrounding coral reefs or hike through the island's grassy hills for a panoramic view of the Pacific.
Navutu Stars Resort on the island of Yaqeta is a luxurious hideaway offering exquisite dining experiences, Fijian massages, and various activities like snorkelling, kayaking, and traditional Fijian cooking classes.

The Mystical Island of Kadavu
Kadavu is the fourth-largest island in Fiji and is considered a diver's paradise. Known for the Great Astrolabe Reef, one of the world's most extensive barrier reefs, Kadavu offers unique diving and snorkelling experiences. Its rich marine life and untouched coral formations are truly captivating. The island also houses dense rainforests, sheltering a variety of endemic bird species.
While here, you can visit the Vunisea village, where you can immerse yourself in the traditional Fijian lifestyle and culture. Staying in the eco-friendly Matava Resort will give you an authentic Fijian experience, which includes thatched huts, traditional meals, and even the legendary kava ceremonies.
The Hidden Jewel of Beqa Lagoon
Nestled off Viti Levu's southern coast, Beqa Lagoon is a haven for divers and marine enthusiasts. Its clear, turquoise waters are teeming with tropical fish, colourful corals, and even occasional shark sightings. Beqa Island itself is surrounded by over 100 square miles of lagoon, making it one of Fiji's Hidden Gems.
The local villagers are famous for their fire-walking ceremonies, a traditional ritual where men walk barefoot over red-hot stones. You can witness this thrilling spectacle at the Beqa Lagoon Resort while enjoying the tranquil setting.

Final Words
Venturing beyond Fiji's mainstream attractions allows us to uncover some of its most enchanting secret beaches and remote islands. From the serene shores of Taveuni, the secluded Yasawa Islands, and the mystical Kadavu to the hidden jewel of Beqa Lagoon, every journey is full of wonder and discovery. As you explore Fiji, remember that these are just a glimpse of the secrets this magical land holds, each promising an unforgettable journey filled with natural beauty, cultural richness, and warm Fijian hospitality. So, pack your bags and get ready to discover the less-trodden paths of this spectacular paradise.