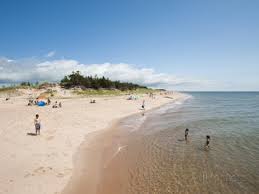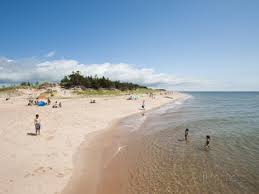 Regarded among the top beaches in Canada, this pei beach is known for warm, pristine waters and the 'mysterious' singing sands. An ideal place for children, the Singing sands beach draws thousands every season to experience this unique natural feature. The locals believe it is undoubtedly the best beach in pei, Canada and it has also been ranked among the top beaches in Canada by vacay.ca. Scientists believe that the squeaky sound caused by walking is due to the quartz and silica present in the sand but tourists like to believe it is something most mysterious, probably why it is such good attraction.
Attractions at Singing sands beach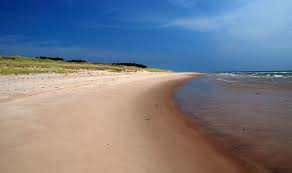 The golden-white sands, the interesting sounds, cool waters, light breeze are some of the main attractions of the Singing sands beach. People take off their shoes and walk for hours on this pei beach. Pei has more than 500 miles of beach which are the warmest in Canada, of which there are about 90 such sandy retreats. There are cottages that can be rented, showers available and broad walks for the tourists to enjoy their time there. The sunsets are a sight to watch and the shallow waters provide an ideal place to walk around for miles without getting too wet. The waters hardly get above the knees which is perfect for children. The singing beach itself is the main attraction.
Things to do at Singing sands beach
A full day can be spent at the singing sands beach Pei surfing which is very safe. Tourists also like to walk around enjoying the warm weather. Eateries and cottages provide the necessary refreshments and shelter. Swimming is safe for children because of the less amount of water. There is a separate play area for kids which draw large number of families. This singing beach is a must-visit to get away from the bustling crowd of the cities and listen to the singing birds, waves and sands.