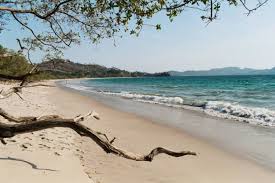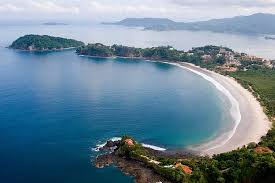 Where the concern are beaches Costa Rica tops the list among all other Central American Countries with the Playa Flamingo, Guanacaste, Costa Rica. This beach is one of the very few developed beach which boasts of natural wonders as well as man-made luxuries, coveted by many from all over the world. There are private villas of the rich, villas on rent for the rich tourists, resorts for the upper-class and as well as cheaper hotels for the adventurous travelers who care nothing for luxuries and only want a slice of nature.
Spots of attraction at Playa Flamingo, Costa Rica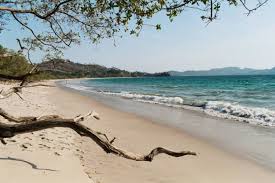 It is quite near to the famous Santa Rosa national Park and can be toured in a day. however, what draws the people to Flamingo beach, Costa Rica is the pristine blue water, the white sandy shore and the surrounding mangrove forests and woods which provide for a perfect setting for an ideal getaway in to the arms of nature. Deep sea fishing is very popular and marlin, mahi mahi, sail-fish, rooster fish, swordfish can be found all round the year and are delicacies. Another source of attraction is the Berra Honda underground caves in the Berra Honda National Park. Palo Verde National Park is another point of interest for tourists.
Things to do at Playa Flamingo
Playa Flamingo Guanacaste hosts a plethora of activities for the tourists to indulge in. the Tortuga Island tour, Tamarindo Catamaran tour, safari float tour, Tamarindo ATV adventure tour, Miravalles volcano tour are some of the tours which are available around here for the adventurous visitors. For those who wish to relax and indulge in some water sports not too far from the beach, there are snorkeling, fishing, sailing, hiking, horse riding, etc. like few Costa Rica beaches, there are not a lot of activities after sunset so one has to make the most of the day-time while retiring to the pubs, restaurants for a fun evening indoors.