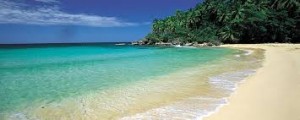 Playa Grande Costa Rica is one of the famous beaches among the 300-odd beaches of Costa Rica where tourists throng in hundreds for surfing or strolling through the Marino Las Baulas National Park. It should not be confused with Playa Grande Montezuma, which is quite basic compared to the long, pure sandy beach of Playa Grande Costa Rica. The main activity is to protect the nesting sites of leatherback turtles which is undertaken by the government. The beach is not open to people after sunset and is only accessible during the day. it is located on the Pacific Coast of Costa Rica.
Main sites of attraction at Playa Grande, Guanacaste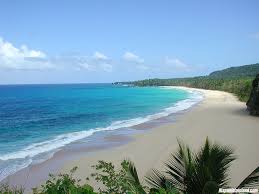 This Costa Rica beach is internationally famous as the nesting site of leatherback turtles and being the best surfing beaches in Costa Rica. There are numerous places of accommodation to cater to all kinds of tourists. The luxury-seeking ones can avail the high0end resorts with their own facilities while the budget tourists can lodge at the inns located not far from the beach. The town of Playa Grande is complete with a market and malls and one need not travel too far for the basic amenities. Camping on the beach is not an option, unlike other Costa Rica beaches; late-night singing or other such activities are also prohibited so as to prevent any disturbance of the nesting habits of the endangered reptiles.
Main things to do at Playa Grande
This Playa Costa Rica is known for its sandy beach and big waves. The waves are big enough for surfing but not big enough to hamper a good swim, though not advisable for small children. Experienced surfers and swimmers find this beach a haven for water activities. There are a number of surf shops which provide surfing gear on sale as well as on rent at affordable process to the interested tourists. For first-time surfers it is best to train at low-tide. Other activities include stand up paddle boarding, canopy tours, hiking around the estuary and through the park, horse riding, scuba diving, snorkeling and fishing. The Playa Grande is also famous among couples wishing to spend some 'alone' time and it features among the Costa Rica honeymoon spots.