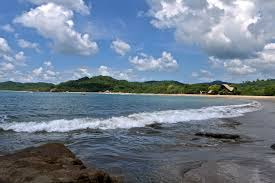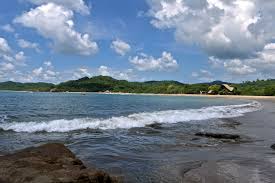 Playa Gigante, Nicaragua is a small fishing pueblo located along the southern coast of the country. The town is very sparsely populated with fishing as the main occupation. More recently tourism have been developed but it is still in its infancy. The handful of tourists who visit there are taken in by the homely surroundings, clean environment and the friendly locals. Like most Nicaragua beaches, basic amenities are lacking but water sports are in abundance. This small beach is peppered with tiny eateries and inns to cater to the needs of the tourists. Resorts are few in number but if you want to experience the real life of the region, it is best advised to live among the local people.
Things to see and do in Playa Gigante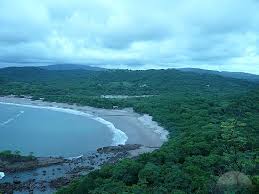 A caramaran trip along the coast, Giant's Foo, Panga drops, Playa Colorado, 'Jumping Rock' are som of the places to see in Playa Gigane. Most common activities for tourists include hiking, surfing, howler monkey hunt, kayaking, snorkeling, spear-fishing, cycling along the shore and among the woods, swimming in the ocean, nature walks, camping are other things to do here.  Beach surfing in Nicaragua is the most common water sport and even non-surfers can go for a surf ride with an hours' training, given at many places at very cheap rates. The near-isolation of the beach is coveted by many couples looking for privacy and thus this beach is one of the favourite Nicaragua honeymoon spots. Locals do not usually disturb the tourists unless they are approached. In short, the Playa Gigante makes for a quiet weekend getaway for many from North America as well as tourists from Europe on an American trip. It features among the top places to see in Nicaragua because of the natural beauty, cozy stay and accessibility around the town.