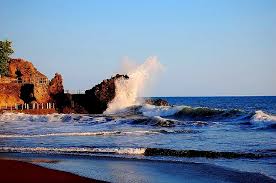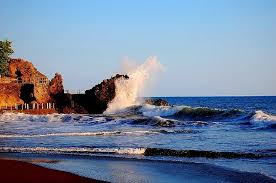 The beaches in El Salvador are not your typical type of beaches with relaxing arm chairs, showers, washrooms and the like. Salvadoran beaches have the unique combination of being modern as well as backward. Modern because some parts have been privatized by resorts, the expensive places to stay with all modern amenities seem a rich traveller's haven. Beaches in El Salvador are back ward because they do not cater to the basic needs of the common tourists. Sections of the beaches, El Salvador are so desolate that one can be easily mugged and no one would know. However, with the proper precautions and safety guides, El Salvador can be toured and explored like any other exotic tourist spot with equal ease.
The Playa El Sunzal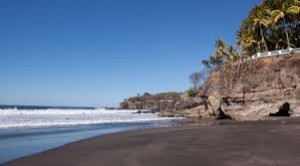 This beach is the spot with the most consistent waves among all El Salvador beaches. Surfing is the main water sport and many first-timers also find delight in this water adventure activity. Rental places are in abundance for renting surf boards. There are even classes offered for the people who want to experience surfing for the first time. The walk to the beach has to be made through El Tunco which is about a kilometer. The beach is a laid-back destination for relaxing and simply enjoying the people, food and the waves.
To do in Playa El Sunzal
As said before, surfing is the main activity. People wanting to visit typical tourist places will be disappointed as the beach is the main destination during the day. after sunset, the numerous bars, pubs and clubs come to life. Hundreds of tourists as well as locals throng to the restaurants for a fun time. It is advisable not to go to isolated places alone and to be careful while renting anything. Being a tourist destination, the tourists are made to pay through their nose. So, it would be wise to book everything before hand or pay in advance. The Playa El Sunzal is not the best beach in El Salvador, though most locals consider it so because of the huge waves which are perfect for surfing, unlike San Salvador beaches where a number of water sports attract a greater number of tourists.