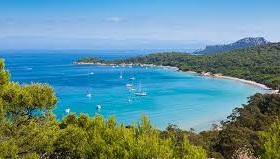 Plage de l'Almanarre beach
Known for the sport of kite-flying over the water-waves, the Almanarre beach offers sensational thrill of water sports with enticing beach view. You find yourself locked in the joy of sea and sky with the sports-activities and walk along the beautiful beach-view. Lying near the town of Hyeres, almanarre beach is titled as 'Kite surfer paradise'. Sandy and rough look is the first view of the beach.
Things to do at Plage de l'Almanarre beach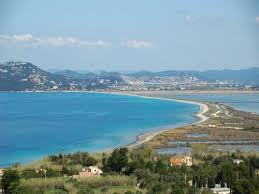 Kite-surfing being the most popular activity of this beach, windsurfing stands another one. There are seasons when windsurfing is facilitated under competition. People from different locations come to have fun windsurfing while the waters emit colours of the kites. The sporty activities make this beach a serene but wild beach. In addition to kite-surfing and windsurfing, one could simply go for hiking, walking and sailing at the length of the 5Km long coastline. The safety of the children is assured by the beach being a protected one. The activities at Almanarre beach are seasonal but the stay and other important arrangements are easily available round the year. For newbies to windsurfing, there are classes given, while the experienced sporty people can find the equipment around to jump in straight.
Attractions near Plage de l'Almanarre beach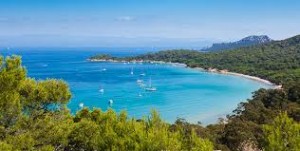 Pink Flamingos could be seen hopping around at a few spots making it a beautiful point for nature-lovers and photographers. During summers, surfers gather at Plage de l'Almanarre beach to make it a colourful view. While the summers are busy, making the beach look a crowded one, winters are calm and serene and good for people finding romantic getaways or family beach holidays in Almanarre.
If you are looking for a perfect beach vacation with tranquil environment, this beach is one of the best places suggested to you. Surrounded by lush greenery and crystal clear water makes this beach favourite among travel penchants.