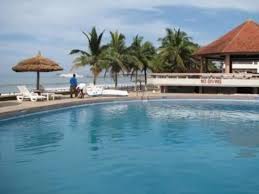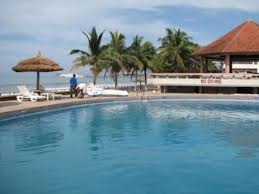 Elmina Beach is situated in the coastal plains and is regarded as one of the most exotic place in Ghana. The place is very rich in gold mines and hence the name Elmina was derived from it. Other interesting facts about Elmina includes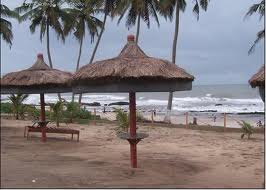 Elmina beaches ranks top among the best beaches in Ghana. The long white sand beaches along with the sparkling waters provide the best holiday experience that everyone looks for in a place like this. There is also a number of beach resorts along the beach with an incredible sea view. These resorts also provides their own private beaches so that you don't have to swim in the crowded sea. The beach also have some hotels, bars and restaurants that provide some of the top quality and delicious sea foods and beverages.
Elmina castle is regarded as a historical monument and is one of the oldest structure that is still live in Africa. The fort was used as a slave fort in the olden days. There is a guided tour support along with the facilities of restaurants, shops, bookstores and museums.
There is also a Portuguese church in Elmina Beach which is now turned into a museum for educating and spreading the knowledge about the slave trade that took place in West Africa.
For St. Jago is also situated in Elmina and was initially made out of earth completely to launch and attack the Elmina castle but later made and converted it into a fort. There is also the availability of tour guides and friendly assistants to help you and also to spread their knowledge on to you.