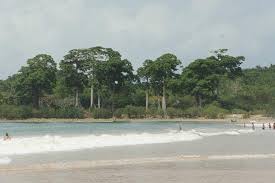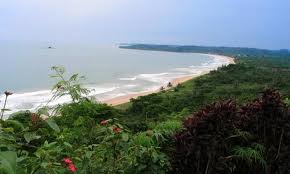 Busua beach is situated in the city of Busua which is located in the coastal planes of Ghana. Some of the top attraction that the city offers are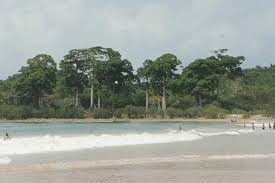 The top quality sea foods that the hotels and restaurants in Busua offers is mouth watering and extremely delicious. There are number of cafes and hotels that provide hot and steamy fish foods together with an incredible and an amazing sea view. There are namely two hotels in Busua namely African rainbow and Busua
The beach is surely one of the best beaches in Ghana and holds a long stretch of white beach sands covered with a lot of swaying coconut trees. You can also watch the fishing boats and other transportation ships plying endlessly on the sparkling waters during the dawn.
You can also do all kinds of activities in the sea such as diving, surfing, scuba diving and snorkelling. There is shop in the middle of the beach called black star surf shop which lets you rent boogie surfing boards for a very cheap price. There are trainers available who can train you and help you to master the art of sea surfing which makes it the hottest holiday destination in Ghana.
There are also a number of busua resorts that provide world class foods and accommodation features. The resort offers free renting of jet skis and kayaks for all the tourists staying at their place. There is also paid internet service in the resort and happens to be the only place in the whole town to have the internet access feature.