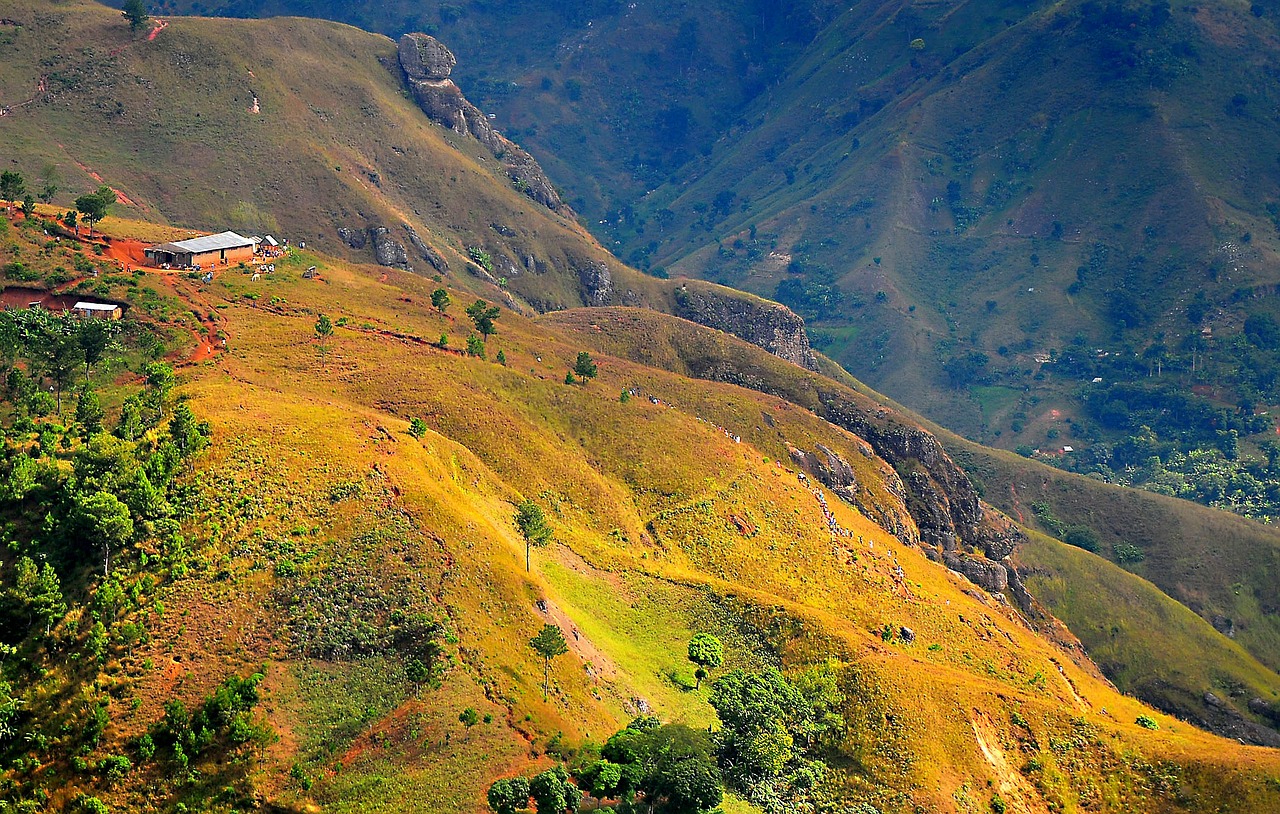 5 Unusual Things to Do in Haiti
The Republic of Haiti lies in the Caribbean, occupying a part of an island that it shares with the Dominican Republic. It is the third-largest country in the Caribbean as well as the most populous. It had been a colony once and was occupied by multiple countries. It has a long coastline with mostly mountainous terrain. The tropical climate of the island nation makes it an excellent vacation retreat and beaches in Haiti are pristine. But apart from the great food, atmosphere and beaches, there are some unusual things to do in Haiti as well. For those who want something different and unique, here is the list.
Voodoo pilgrimage
Haiti is home to the African diasporic religion – Voodoo. It is a mix of African traditions and Christianity. This religion doesn't have any central figure and hence, a lot of diversity exists among the practitioners. Saut-d'Eau is known for its religious significance in Voodoo. The place is esteemed by Voodooists and Catholics and a mass pilgrimage is held every year in July. Our Lady of Carmel festivities take place and Voodooists come to cleanse in the waterfall streams. It is believed that the Virgin Mary of Mount Carmel appeared on a palm tree here – the Le Saut waterfalls. Visitors can view the rituals and also bathe in the freshwaters. The Jubilee Voodoo monument is also an interesting structure and is believed to have been a cross 200 years ago, built to claim the hill for the Lord. But later it was struck by lightning and the top part fell off. Today, pilgrimages are made for worshipping and can make a unique experience for visitors.
AtisRezistans
A macabre museum or an eclectic art spot, it is located in Port-au-Prince, the capital. The entrance has a human skull with lights coming out from its sockets. The place is an art collection and gallery along with being a museum. The space is full of sculptures, from small figurines to large demonic looking sculptures. It primarily focuses on recycling and salvaging. It may not look like a tourist spot at first glance, but for those who are interested in macabre, divergent and unusual art, this is a place to see.
Scaling La Citadelle la Ferriere
La Citadelle la Ferriere or the Citadel is located 17 miles south of Cap-Haitien. It was commissioned by Henri Christophe – a revolutionary and it was built by thousands of former slaves. It is the first example of an African derived colonial architecture and is a designated UNESCO World Heritage Site. It lies on top of the Bonnet a L'Eveque mountain and one can get here through an arduous trail on the mountain. It is seven miles into the hills from Milot, where you can also find guides. Adventure lovers would enjoy the trails to get to this majestic piece of history.If you're a medical student or professional who wants to help Haitians have access to their medical needs, visit this site right here.
Hiking to Furcy
The Massif de la Salle is the highest mountain range in the Southern Cordillera. Nature lovers or adventurists should check out the Furcy forest that cascades down the ridges. The place is famed for breath taking panoramas, wooded trails and pine forests. These hills are one of the best places to hike and see the back country.
Bassin Bleu
Soothing to the eyes and pretty –the Bassin Bleu area is a part of a series of pools on the Petite Rivière de Jacmel. One can get to the village near Bassin Bleu and then take the road to the site. The long winding road through the mountains can take you there and if you want to dive, then you need to take a 20-minute hike as well as a rope down a rock face to get to the diving site. This is a relaxing break from coffee depots and Victorian mansions in Jacmel. There is a limit on visitors and only a few can get to it experience one of the most unusual things to do in Haiti.