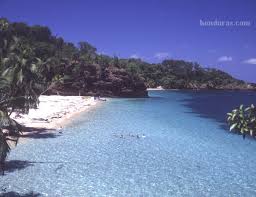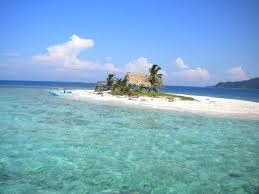 Among the beautiful beaches in Honduras, the Cayos cochinos islands are the best. The Cayos cochinos are a group of two small islands located on the northwestern Caribbean waters. It is a Marine Biological Reserve under the Bay Islands department. The total area is about 2 square kilometers only. Among the various places to visit in the Honduras, the Cayos cochios is considered by many to be the number one because of the pristine waters, calm weather and the exotic flora and fauna found here, untouched by the rash civilization. Honduras top beaches  are usually protected by the government from extensive commercialization and this archipelago is no exception. The authorities have made the islands off-limits to commercial fishing and diving, which has helped in preserving the natural beauty.
Attractions at Cayos cochinos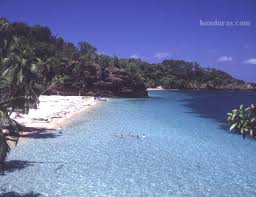 The coral reef here is a part of the world's second largest coral reef, known as the Meso-American Barrier Reef and it is a marine biologist's paradise. The reefs are the among the least disturbed in the region and research is still being carried on and discoveries are made even today. Tourism is very famous at Cayos cochinos. Featured in the list of must see places in Honduras, the Cayos cochinos is an ideal retreat for tourists to be spent in the lap of nature. There are no roads and thus no transportation. Travelers have to avail only the hiking trails on foot. The main resort is the turtle Bay Eco resort which treats the customers with guided tours, pleasant accommodation and even a bar! The marine park is another place of attraction where a number of animals, both of land and sea can be spotted. The top ones are the pink boa constrictors, octopuses and snakes.
Things to do
Diving, snorkeling, kayaking, paddle boarding, touring the island, swimming are some of the activities the cayos offers. For the leisure-loving tourists, the islands are the perfect place to unwind and relax for a couple of days. For the adventure-seekers, the various water sports are enough to keep one engaged. Sunsets are breath-taking and perfect for photographers. On a trip to the Honduras, the dual  islands of Cayos cochinos are certainly not to be missed.