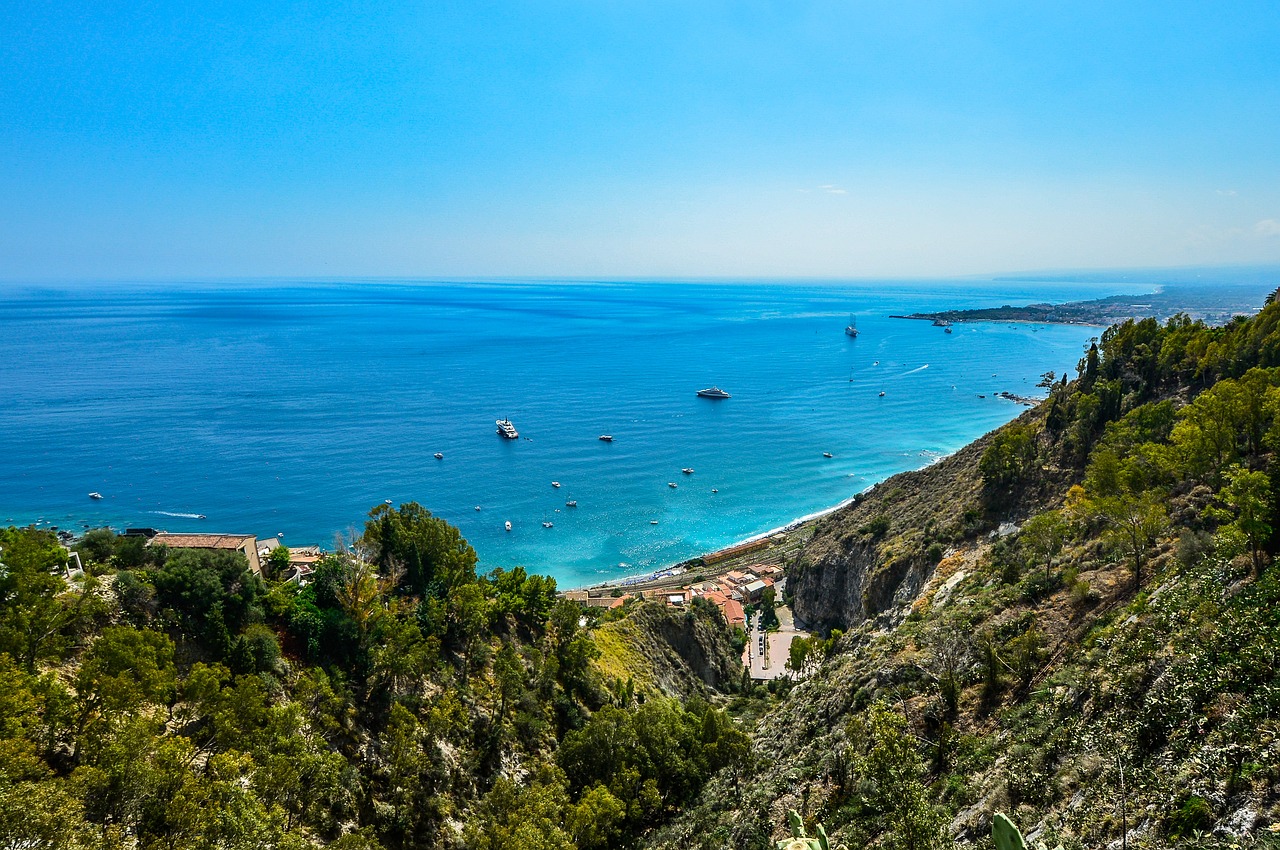 5 Best Beaches in Sicily, Italy
Are you touring Sicily and seeking are right relaxation spot? You are in the right place! Sicily is home to the most breathtaking beaches and pristine sandy shores. Whether on a business tour or a family vacation, your beach choices are endless. The best bit about this is that you can book an exquisite villa and enjoy a comfortable space after your beach tour. In this blog, we'll discuss five of the best beaches in Sicily that should be on your travel bucket list.
1. Menfi Beach
Menfi Beach is a hidden gem nestled along the southwestern coast of Sicily. This beach boasts crystal-clear waters, fine golden sand, with captivating sights.
The pristine shoreline stretches for miles, making it a perfect spot for long leisurely walks and romantic sunsets. With its Blue Flag status, Menfi Beach ensures tidiness and excellent visitor facilities.
Whether you're seeking relaxation or some water sports adventure, Menfi Beach has something for everyone.
2. Cefalù Beach
The picturesque town of Cefalù is home to one of Sicily's most enchanting beaches. Framed by the magnificent Rocca di Cefalù, this beach combines natural beauty with historical charm. Soft sandy stretches invite beachgoers to bask in the sun while the clear turquoise waters beckon for a refreshing swim. For adventurous souls, Cefalù provides opportunities for snorkeling and diving, allowing you to explore the captivating marine life beneath the surface.
3. Calamosche (near Noto)
Tucked away within the Vendicari Nature Reserve on Sicily's southeastern coast, Calamosche Beach is an unspoiled oasis with raw natural beauty. Surrounded by lush Mediterranean vegetation and dunes, this idyllic bay is a haven for nature lovers. Accessible via a short hike, the seclusion of Calamosche Beach adds to its allure. Once there, you'll be rewarded with a serene surrounding where you can relax and connect with nature in its purest form.
4. Scopello Beach
Located on the northwestern coast of Sicily, Scopello Beach is a mesmerizing blend of rugged cliffs and crystalline waters. The beach's pebbly shoreline and impressive rock formations create a dramatic landscape perfect for photography enthusiasts.
Snorkeling enthusiasts will appreciate the underwater wonders, while sun-seekers can find comfort on the smooth rocks, basking in the sun. The nearby village of Scopello offers charming accommodations and authentic Sicilian cuisine to complete your beach experience being at one of the best beaches in Sicily.
5. Scala dei Turchi (Agrigento)
Scala dei Turchi, meaning "Stair of the Turks," is an extraordinary natural wonder near the town of Agrigento. This unique beach is famous for its dazzling white cliffs that resemble a grand staircase formed by centuries of wind and sea erosion.
Scala dei Turchi contrasts starkly against the azure sea, creating a captivating sight that will leave you in awe. Sunbathe on the soft limestone terraces, explore the nooks and crannies of the cliffs, and take in the breathtaking panoramic views.
Conclusion
Sicily is a paradise for beach lovers, offering a plethora of coastal delights ranging from secluded coves to iconic limestone formations. Each beach mentioned above possesses its distinct charm, making them must-visit destinations for any traveler exploring this magnificent Italian island.
When on vacation in Sicily, everybody needs comfortable accommodation after a long day at the beach, and most people choose Select Sicily villas, the travel agency that offers secluded charming properties, providing a tranquil escape from the bustling tourist hubs. For further information, just head to www.selectsicilyvillas.com.