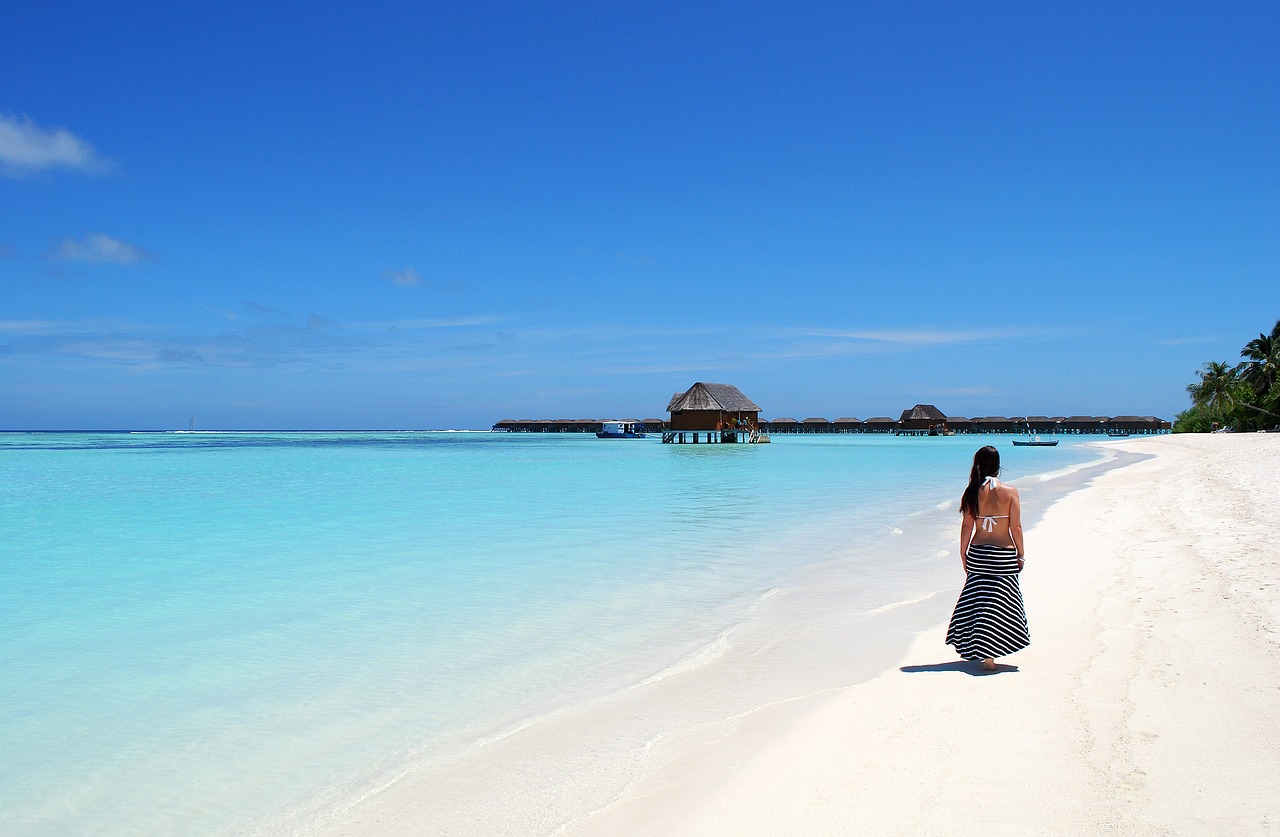 5 Popular Travel Places for Family in the Maldives
The Maldives, often known for its breath-taking turquoise waters, stunning white-sand beaches, and luxurious resorts, is a paradise like no other. With its family-friendly atmosphere and an array of exciting activities, the travel places for family in the Maldives are limitless.
If you are planning a family vacation that combines adventure, relaxation, and unforgettable experiences, consider these five amazing travel destinations.
Malé – Visit The Bustling Capital
Malé, the vibrant capital of the Maldives, makes for an excellent starting point for any family vacation. Brimming with life, this city harmoniously intertwines the past with the present, offering a unique blend of historical significance and modern-day attractions. Steeped in history, Malé invites you to explore its ancient roots. A must-visit historical site is the Hukuru Miskiy, a 17th-century mosque adorned with coral stone carvings and intricate woodwork. As you walk the mosque's peaceful hallways, the echoes of a bygone era offer an enriching experience.
Maafushi – Your Budget-friendly Paradise
Maafushi stands as an alluring, budget-friendly destination that beautifully marries affordability with picturesque beauty and ceaseless fun. The island, characterized by its quaint guesthouses, pocket-friendly hotels, and economical eateries, has established itself as a haven for families seeking a memorable yet affordable tropical escape. But what truly sets Maafushi apart is its myriad water-based activities.
These include snorkeling and diving excursions that plunge you into the dazzling underwater world of the Maldives. Here, families are offered the incredible opportunity to navigate the vibrant coral reefs teeming with exotic marine life, a truly immersive experience that allows them to intimately connect with the heart and soul of the Maldives. In essence, Maafushi is a vibrant, cost-effective gateway into the charming allure of the Maldivian archipelago.
Finolhu Baa Atoll Resort– Indulge in Luxury Family Retreat
The Finolhu Baa Atoll Resort Maldives, located in the beautiful Baa Atoll, is a top pick for families who are planning for a luxurious getaway. The resort is famous for its retro design, long sandy beaches, and villas built over the water that give wide, stunning views of the Indian Ocean. It has many activities that families will love. You can try water sports, or kids can have fun at the beach club made just for them. This resort makes sure your family vacation is one you will never forget.
Banana Reef – Time for an Underwater Adventure
Banana Reef is one of the best travel places for family in the Maldives for underwater exploration. Named for its unique banana-like shape, the reef located in the North Malé Atoll, offers vibrant coral gardens, exotic marine life, and underwater cliffs. Your family will be enthralled by the sight of moray eels, bannerfish, and even the occasional shark! Whether you are an experienced diver or a first-timer, Banana Reef provides a thrilling underwater adventure for all ages.
Sun Island – Look for an Eco-friendly Excursion
Sun Island, known locally as Nalaguraidhoo Island, is renowned for its commitment to sustainability. The island features a lush tropical rainforest and a beautiful lagoon, making it a nature lover's paradise. Here, your family can enjoy bird watching, explore local flora and fauna, and learn about conservation efforts at the onsite marine biology lab.
A Family Trip You are so going to Remember
From the lively capital of Malé to the luxurious Finolhu Baa Atoll Resort, and the natural beauty of Sun Island, the Maldives offers a range of experiences that are sure to make your family vacation unforgettable. Whichever travel places for family you choose, remember to enjoy every moment of the journey. The Maldives, with its scenic beauty and engaging activities, is more than just a destination – it's a paradise waiting to be discovered.