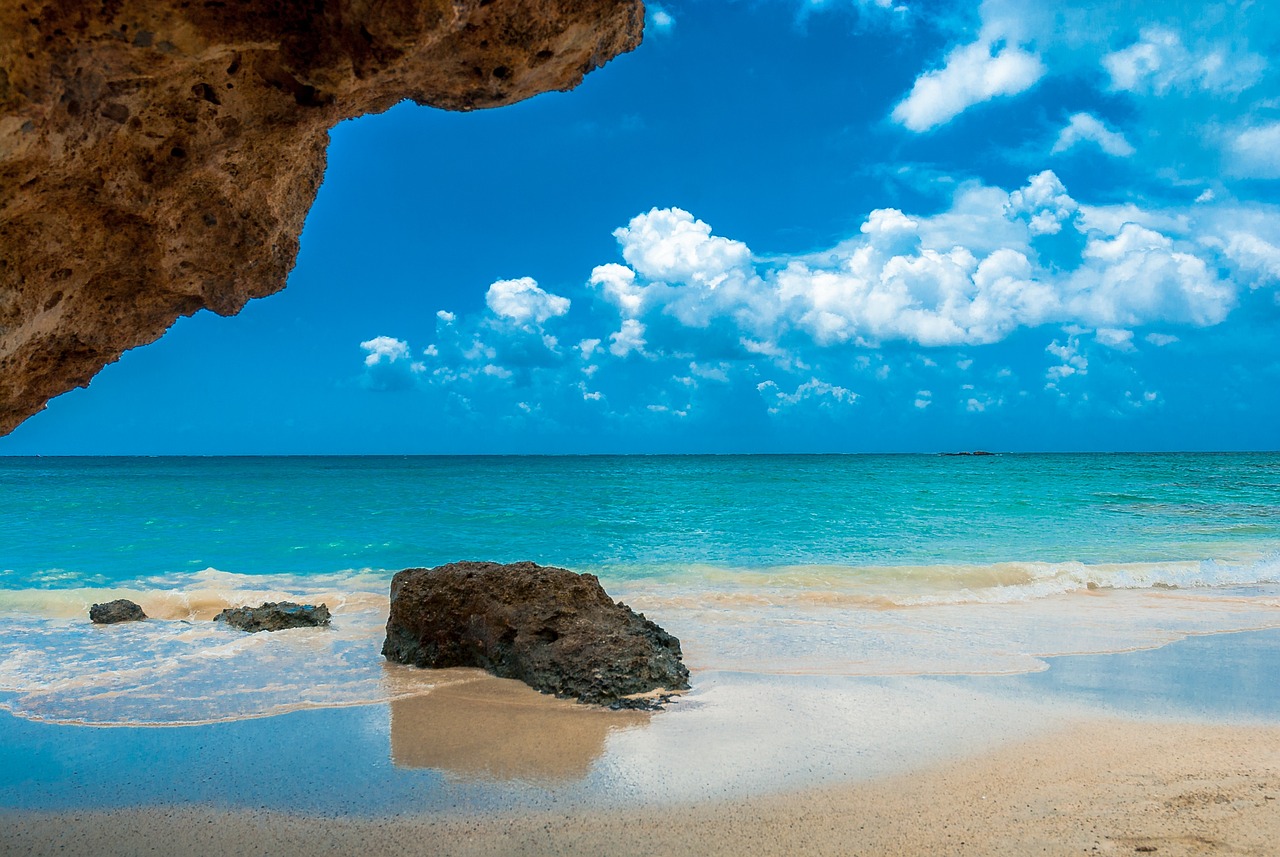 5 Most Beautiful Beaches of Europe
Vacations are nearing, so we took up some of the most impressive European beaches. Breath-taking landscapes with warm sand and purest water make these locations perfect for a stress-free vacation. If you want to take away your daily stress while soaking up in the sun, participating in new cultural events and diving into the freshwater, European beaches have the best to offer you. Take a look at the five most beautiful beaches of Europe listed here. Every destination has a unique appeal to steal your heart at once.
Cala Comte, Ibiza, Spain
Cala Comte, renowned for its natural beauty, is located by the western coast of Ibiza, the Spanish island. The beach is surrounded by cliffs, providing a lifetime opportunity to experience sunbathing, swimming, and snorkeling. Cala Comte is also a popular destination when you are willing to participate in nightlife or visit beach pubs. Take a few steps, and you are enjoying your party with new friends.
Elafonisi, Crete, Greece
 The Greek island of Crete has noteworthy European beaches. Elafonisi is one of the most talked about from the bunch. The crystal-clear waters running by the side of a stunning stretch of pink sand and the shallow lagoon separating it from the land make Elafonisi famous. Not only this, but it is a popular place for divers also. While exploring the local area, you will find some shops, pubs and restaurants.
Plage de Pampelonne, St. Tropez, France
Plage de Pampelonne is a must-visit destination for those who love to spend their vacation surrounded by blue waters. You will require to plan a short drive from St. Tropez to reach this beach. Relax under the sun and watch your kids play in front of you by the sea beach. If you are hungry, there are thousands of options, including shacks, restaurants and bars.
Cala Macarella, Menorca, Spain
Located on the Spanish island of Menorca, Cala Macarella is a hidden gem that is well worth seeking out. This stunning beach is surrounded by lush green forests and is characterized by its crystal-clear waters and pristine sands. Cala Macarella is also a popular destination for snorkelling and scuba diving, with a diverse range of marine life that can be seen in shallow waters. The beach is easily accessible by boat or foot, making it an ideal destination for those seeking to escape the crowds.
Praia do Vau, Algarve, Portugal
The Portuguese region of the Algarve is home of some of the most beautiful beaches of Europe, and Praia do Vau is one of the best of the bunch. This stunning stretch of sand is surrounded by rocky cliffs, which provide a breath-taking backdrop for sunbathing, swimming, and exploring. Praia do Vau is also a popular spot for water sports, with opportunities for surfing, windsurfing, and kitesurfing available along the shore. The beach is easily accessible by road, and there are plenty of nearby shops, restaurants, and bars to enjoy. An add-on tip! As discussed, you need an eSim to have a hassle-free connection with your loved ones. When you are roaming from one place to another, an eSim is a must. Rely on eSims market for better connectivity throughout Europe.
To conclude, these are the must-visit destinations for travelers who love nature. From the intimate beach of Plage de Pampelonne to the stunning Cala Macarella in Spain, all these beaches can offer you the most exceptional vacation of your life. Do not miss the chance to have a trip to Europe if you are a beach lover. Have some breath-taking experiences with your friends and family. We can assure you that European beaches will never let you down.