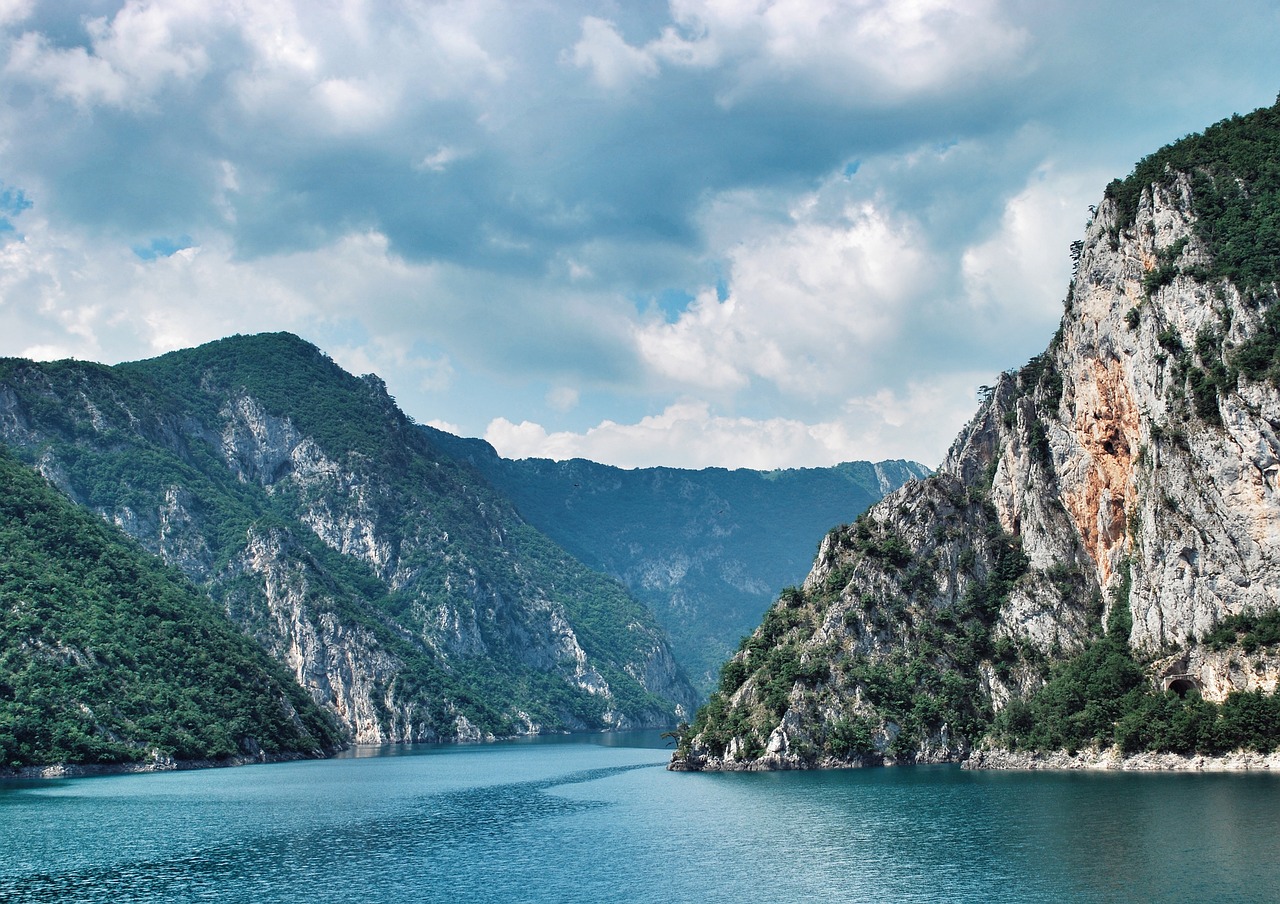 Top 6 Beaches in Montenegro
Montenegro, a hidden gem on the Adriatic coast, boasts stunning landscapes, rich history, and some of the most picturesque beaches in Europe. This Balkan beauty is gaining popularity among travellers seeking pristine shores, crystal-clear waters, and a taste of the Mediterranean lifestyle. Here, we present the top six beaches in Montenegro that promise sun-soaked days and unforgettable seaside experiences.
1. Sveti Stefan Beach
Sveti Stefan, a tiny islet attached to the mainland by a narrow causeway, is renowned for its exclusive beach. Nestled in a historic fishing village turned luxury resort, this beach is a blend of elegance and natural beauty. The pink-pebbled shoreline and crystal-clear waters against the backdrop of the iconic 15th-century stone villas create a truly mesmerizing setting. Travelers seeking a luxurious seaside experience will find Sveti Stefan Beach to be the epitome of sophistication.
2. Mogren Beach
Mogren Beach, nestled along the picturesque Budvar Riviera, is a hidden paradise waiting to be discovered. The beach is divided into Mogren I and Mogren II, both of which are celebrated for their unique characteristics. Mogren, I welcomes visitors with soft, golden sands that beckon beachgoers to lay down their towels and soak up the sun. A short walk along the rocky cliffs takes you to Mogren II, a more secluded and intimate cove. The rocky surroundings offer a sense of seclusion and privacy, making it a preferred spot for couples and those seeking a quieter beach experience.
3. Jaz Beach
Jaz Beach, situated a short distance from Budvar, is a vibrant and energetic coastal stretch renowned for hosting international music festivals and one of the most happening beaches in Montenegro. Stretching over 2.5 kilometres, it stands as one of the longest beaches on the Adriatic coast, offering ample space for various activities and relaxation.
One of the beach's prominent features is its inviting mix of pebbles and sand. The fine pebbles near the shoreline transition to soft sand as you venture deeper into the beach, providing options for every beachgoer's preference. The beach is blessed with clear, turquoise waters, tempting visitors for a refreshing dip or water sports like jet-skiing and parasailing.
4. Velika Plaza (Long Beach)
As the name suggests, Velika Plaza is one of the longest beaches in Montenegro, stretching over 13 kilometres near the town of Ulcinj. This sandy paradise is a haven for kite and windsurfing enthusiasts due to the consistent winds that grace the coast. The shallow, warm waters are ideal for families, making it a diverse and inclusive destination. Velika Plaza offers a unique blend of relaxation and adventure.
5. Queen's Beach
For those seeking a more exclusive and private beach experience, Queen's Beach is the epitome of luxury and seclusion. Nestled in a cove near the town of Miločer, this beach is part of the Aman Sveti Stefan Resort. Visitors can bask in the sun on the private sandy stretch and relish the impeccable service, enjoying a taste of royalty.
6. Pržno Beach
Pržno Beach, situated near Budvar, exudes a laid-back Mediterranean charm. Surrounded by olive groves and pine trees, this pebble and sandy beach offers a peaceful escape. The turquoise waters and the view of the picturesque islet of Miločer add to its allure. The beach is lined with cozy seafood restaurants where visitors can savour local delicacies.
Montenegro's coastline is a treasure trove of stunning beaches, each with its unique charm and allure. From exclusive resorts to hidden, secluded coves, Montenegro has a beach for every type of traveller. It is the haven for beach lovers that beckons travellers of all kind and from all over the world.