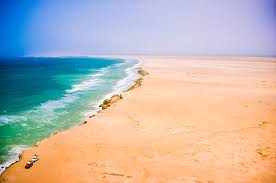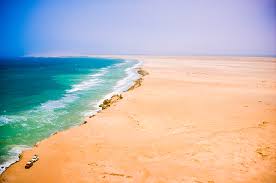 Dakhla Beach is actually the capital of territory of Western Sahara and the place is highly under the control of military. But this does not stop the place from being place for the best beaches in Morocco and also is the favourite spot for tourists who want to relax and let out all the stress and tensions. Some of the facts and places to see in Dakhla includes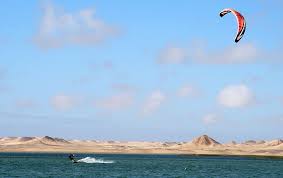 Location of Dakhla is very convenient and hence you can reach the place either by direct bus which connects the nearest town with the beach. There are taxis available and shuttle services that is conducted by the resorts and hotels where you probable might be staying at. So if you ask them, they might provide you the means of transport.
One of the main activities to do here is to surf. There are both wind surfing and wave surfing here. Tourists can take rentals and also lessons from the trainers to do the perfect surfing and then surf along one of the most exotic beaches in the world.
The beach is also mesmerising with light houses that stand tall and has an old Spanish vintage look that adds to the overall beauty of the beach and scenery. The beach is very much windy during the day and hence it is perfect and ideal place for kite flying and also wind surfing.
Dhakla beach also has some of the finest places to dine such as snack pizzeria Ikram and El Bahja. Both provides excellent foods and delicious regional cuisines for a very attractive prices and provides first class services for the tourists. There are also a number of resorts that provide spacious rooms and free Wi FI for all the tourists and is located close to the beach.